Morning Coffee – National Junior Show Wrap-up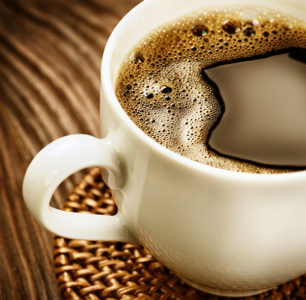 Over our morning coffee, it has become traditional to close the books on any big week and as such share thoughts and enduring images from the National Junior Limousin Show & Congress and All-American Limousin Futurity. In this age of a camera in every hand and an easel on every Facebook page and Twitter feed, it is easy to get flooded by images and to feel involved with the event even if you are watching from afar. Congratulations to the North American Limousin Foundation staff for their hard work in keeping everyone up-to-date and kudos to all participants, parents, grandparents, aunts, uncles and interested parties for using the tools of the day to not only chronicle the winners, but to also show the fun and fellowship that makes up a heifer show in the Limousin family.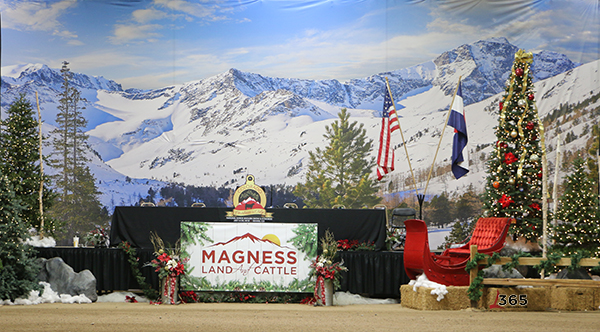 When we reflect on the last week, it's awesome the review the images we will remember, some captured on digital media for all-time and some not captured on film but forever etched in ours minds eye. These images start with a "small" state that took on and conquered a big job. Congratulations to Colorado for funding and working together to pull off "Christmas in July". The mountain backdrops and Christmas carolers put us in the mood. And the image of longtime breeder Earline Schuppe as Mrs. Claus reading a Limousin Christmas poem was one that won't be quickly forgotten.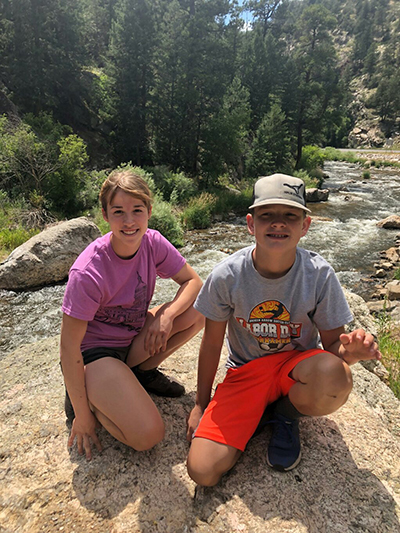 Images that start with a family wading in a Colorado river,  while combining vacation time  with all of the work that showing heifers demand. Congrats to the Hubbard family from Oklahoma—not only did they get their feet wet, they walked off with a banner or two and shared a father/daughter moment that will live forever.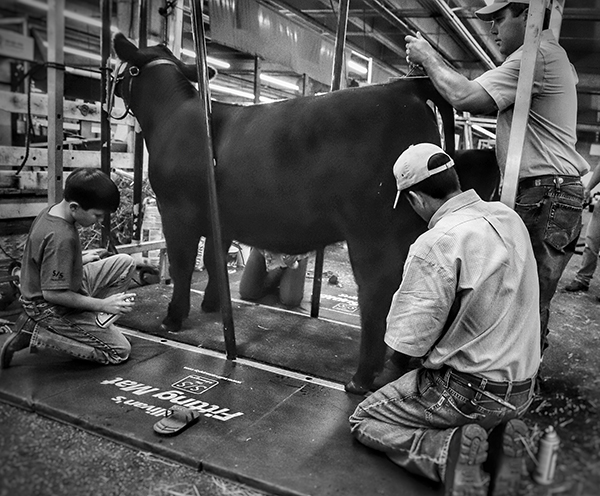 Images like two young sons learning how to show, how to fit and how to cowboy up. Memphis Peterson of South Dakota and Tucker Parkinson of Texas came a long way by watching dad and learning by doing. Winning the best new hats of the show is the award we gave them, no prize attached.
Images like Adam Schmalsof of ATAK Limousin not only consigning top embryos, but also purchasing the top lot from Linhart Limousin in the Sale of Sales.
Images like longtime breeder Fawley Farms of Ohio, taking on all comers with two animals bred in their high quality program and ending up with Supreme Champion Female and Reserve Grand Bull in the AALF.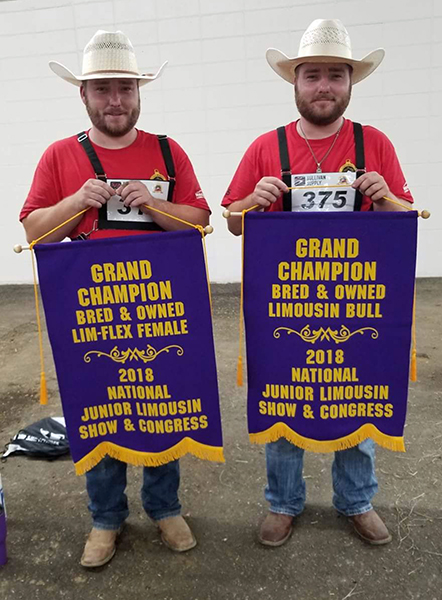 Champions were named all week and this show may be most remembered by the diversification of the winners. Every state and many families got to realize the achievement of a goal, be it a class winner, speech contest or cow-camp. The Wilder family of Texas put it all together at the Futurity, as they rode three heifer division champions and one bull division banner to the AALF premier exhibitor title. Longtime breed leader Pinegar Limousin of Missouri bred both the AALF champion heifer and champion bull which combined with a string of class winners to culmination the premier breeder award. Congrats and thanks to "The Man," Ken Holloway and his ACS crew for a tremendous All-American Futurity.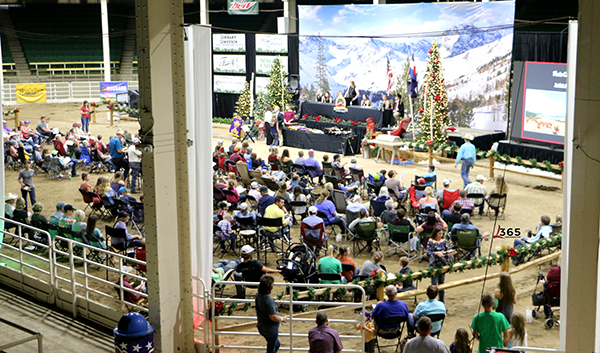 And while things change and move, some things have a pattern that is comforting in its consistency. Past National Limousin Queen Kathy O'Brien (Brooks), has two outstanding daughters, Kristy and Amy, who won the sweepstakes award themselves back in their youth, and in 2018, granddaughter, Peyton Collum, took home the top Sweepstakes award, leading Oklahoma to the state sweepstakes title. Some things are in the blood. Some things we will remember for their absence. Dean and Bev Summerbell were recognized as Honorary Juniors and will be remembered as Dean was back home in Minnesota, with Bev at his side, rehabbing a new knee, worn out walking in many show rings for many years.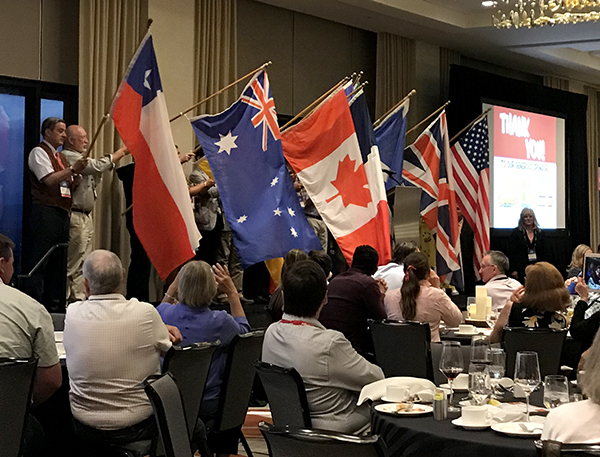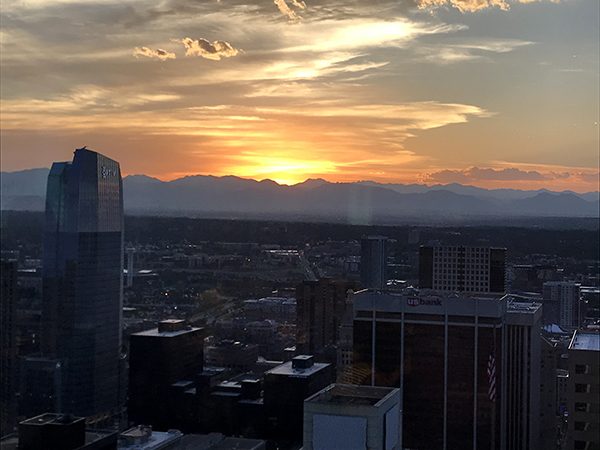 As we were leaving Denver, the International Limousin Congress was kicking off, and what a start, as their opening dinner was held as the sun set on the most magnificent mountains in America. Congratulations to Colorado, NALJA and NALF—you will long live in our minds eye and in our hearts. We look forward to seeing you in Springfield, Missouri, in June of 2019.
RESULTS FROM THE NATIONAL JUNIOR SHOW & ALL-AMERICAN LIMOUSIN FUTURITY…
SHOWMANSHIP CONTEST:
Novice Champion: Bentley London, Collinsville, TX
Junior Champion: Turner Longacre, Kellyville, OK
Intermediate Champion: Korynn Clason, Beaver City, NE
Senior Champion: Cody Heavin, Springfield, MO
STEERS:
Grand Champion Prospect Steer: Tucker Parkinson, Levelland, TX
Reserve Grand Champion Prospect Steer: Kynlee Thomas, Wolfforth, TX
Grand Champion Progress Steer: Tyla Thomas, Sterling, CO
Reserve Grand Champion Progress Steer: Makayla Massey, London, KY
BRED-AND-OWNED FEMALES:
Grand Champion B&O Limousin Female: Nikki Keeton, Wolfforth, TX
Reserve Grand Champion  B&O Limousin Female: Jacob Keeton, Wolfforth, TX
Grand Champion B&O Lim-Flex Female: Spencer Wilder, Snook, TX
Reserve Grand Champion B&O Lim-Flex Female: Madison Ratliff, Westphalia, KS
BRED-AND-OWNED BULLS:
Grand Champion B&O Limousin Bull: Jayce Wilder, Snook, TX
Reserve Grand Champion B&O Limousin Bull: Dominic Ruppert, Witt, IL
Grand Champion B&O Lim-Flex Bull: Madison Ratliff, Westphalia, KS
Reserve Grand Champion B&O Lim-Flex Bull: Grant Hubbard, Miami, OK
OWNED FEMALES:
Grand Champion Owned Limousin Female: Allyson Rice, Boonsboro, MD
Reserve Grand Champion Owned Limousin Female: Jacob Keeton, Wolfforth, TX
Third Overall Owned Limousin Female: Carly Kolterman, Garland, NE
Fourth Overall Owned Limousin Female: Tanner Walden, Tonganoxie, KS
Fifth Overall Owned Limousin Female: Chase Ratliff, Westphalia, KS
Grand Champion Limousin Cow-Calf Pair: Maycee Ratliff, Westphalia, KS
Reserve Grand Champion Limousin Cow-Calf Pair: Colton Barton, Jarrell, TX
Grand Champion Owned Lim-Flex Female: Shelby Hubbard, Miami, OK
Reserve Grand Champion Owned Lim-Flex Female: Allyson Rice, Boonsboro, MD
Third Overall Owned Lim-Flex Female: Jake Nikkel, McPherson, KS
Fourth Overall Owned Lim-Flex Female: Vada Vickland, Longmont, CO
Fifth Overall Owned Lim-Flex Female: Ashlee Corns, Altoona, KS
Grand Champion Lim-Flex Cow-Calf Pair: Will Blaydes, Midway, KY
Reserve Grand Champion Lim-Flex Cow-Calf Pair: Wyatt Perry, Sarcoxie, MO
Champion Pair of Females: Shelby Hubbard, Miami, OK
Best State Group: Texas
2018 ALL-AMERICAN LIMOUSIN FUTURITY:
Supreme Champion & Grand Champion Cow-Calf Pair: Maycee Ratliff, Westphalia, KS
Reserve Supreme & Grand Champion Female: Ellie Dill, Marshfield, MO
Reserve Grand Champion Female: Jayce Wilder, Snook, TX
Reserve Grand Champion Cow-Calf Pair: Will Blaydes, Midway, KY
Grand Champion Bull: Pinegar Limousin, Springfield, MO
Reserve Grand Champion Bull: Fawley Farms, Lynchburg, OH
Premier Breeder: Pinegar Limousin, Springfield, MO
Premier Exhibitor: Wilder Family Limousin, Snook, TX