Livestock Haulers Receive One-Year ELD Extension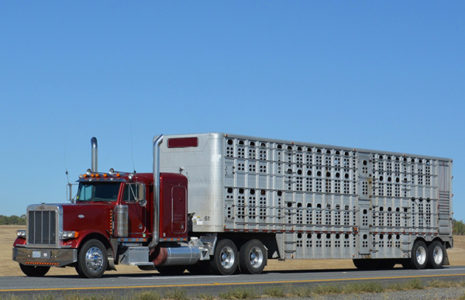 Livestock Haulers Receive One-Year ELD Extension
The Senate passed the Minibus Appropriations bill with an amendment sponsored by Senator Deb Fischer (R-NE) that would delay the implementation of the Electronic Logging Devices (ELDs) mandate for livestock haulers by one more year. Livestock haulers are already operating on a delay until the end of the Fiscal Year, but this amendment would extend that delay to September 30, 2019.
United States Cattleman's Association Transportation Committee Chairman Steve Hilker issued the following statement:
"First, we'd like to extend our sincere thanks and gratitude to Senator Deb Fischer for offering this amendment and shepherding its passage in the Senate. Current Hours-of-Service (HOS) rules were not written with the needs of livestock haulers in mind, and therefore, offer very little flexibility when it comes to hauling live animals.
"This one-year delay is needed because we still have not received the flexibility we have asked for from the Department of Transportation's Federal Motor Carrier Safety Administration (FMCSA). We have the solution already drafted and introduced in Congress. Through the work carried out by Nebraska Senator Ben Sasse and North Dakota Senator Heidi Heitkamp the Transporting Livestock Across America Safely Act would correct the restrictive Hours-of-Service (HOS) rules and allow livestock haulers to operate safely and efficiently. We need the one-year delay to secure the final passage of this bill. USCA has been at this issue since 2016 and we will not stop until these overreaching regulations are amended."