Minnesota State Fair
Posted on
September 4, 2018
Minnesota State Fair
Date: September 1, 2018
Location: St. Paul, MN
Judge: Todd Herman, Lima, OH
33 Head Shown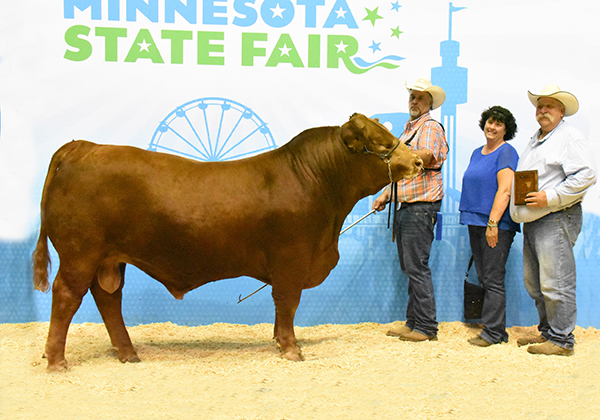 GRAND CHAMPION BULL
Wulfs Envoy K116E
Exhibited by DLCC Ranch, Pierz, MN; Hayse Farms, Redding, IA,
Eric Mousel, Jacobson, MN & Wulf Cattle, Morris, MN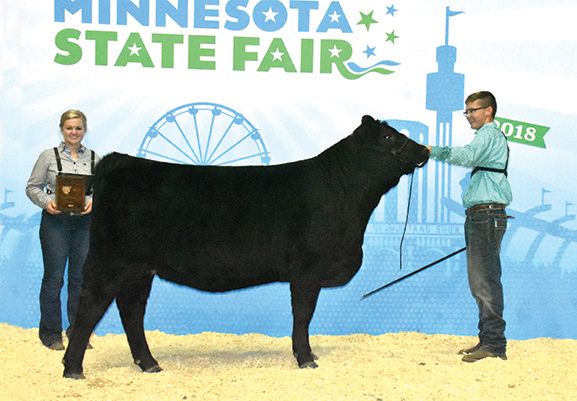 GRAND CHAMPION FEMALE
AUTO Elegant 241E
Exhibited by Justus Moser, Morris, MN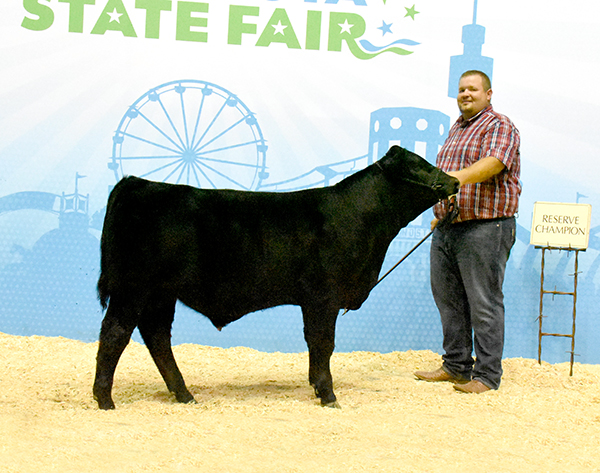 RESERVE GRAND CHAMPION BULL
CWCL Frank 018F
Exhibited by Crazy Women Creek Limousin, Rushford, MN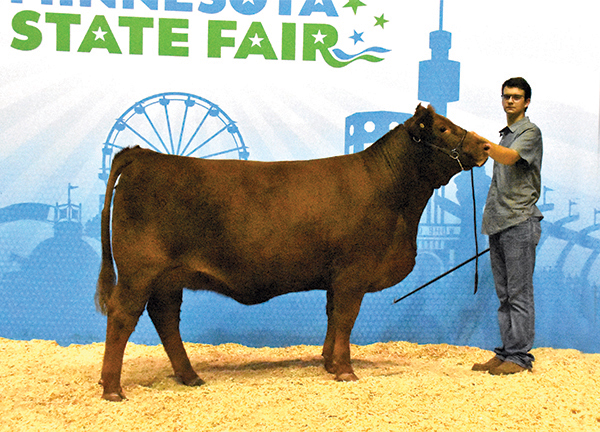 RESERVE GRAND CHAMPION FEMALE
Wulfs Eleni 7132E
Exhibited by Wiley Fanta, Starbuck, MN
Grand Champion Female: AUTO Elegant 241E, a 3/18/17 Lim-Flex 67% daughter of MAGS Aviator out of AUTO Rebecca 292S exhibited by Justus Moser of Morris, MN.
Reserve Grand Champion Female: Wulfs Eleni 7132E, a 3/1/17 Lim-Flex 50% daughter of Bieber Hard Drive Y120 out of Wulfs Soloist 6284S exhibited by Wiley Fanta of Starbuck, MN.
Grand Champion Bull: Wulfs Envoy K116E, a 3/4/17 Lim-Flex 50% son of Bieber Hard Drive Y120 out of Wulfs Your Choice exhibited by DLCC Ranch, Pierz, MN; Hayse Farms, Redding, IA, Eric Mousel, Jacobson, MN, and Wulf Cattle, Morris, MN
Reserve Grand Champion Bull: CWCL Frank 018F, a 3/3/18 Lim-Flex 75% son of LFLC Bank Account 701B out of CWCL Gangnam Style 135A exhibited by Crazy Women Creek Limousin of Rushford, MN.
Champion Herdsmanship: Wulf Cattle of Morris, MN