91st National FFA Convention & Expo
Posted on
October 24, 2018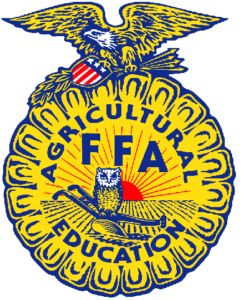 The 91st National FFA Convention & Expo is underway in Indianapolis, IN, this week.
These references and pointers should come in handy for those attending.
For more details go to the FFA Convention Page
Make plans for The Blue Room! This brand new convention experience offers students the opportunity to become collaborative problem-solvers through interactive experiences connecting cutting-edge innovation and technologies to agriculture. For the complete schedule and details, visit The Blue Room webpage! Students are encouraged to come at least 30-minutes early as limited spots are available per session.
Download the app! We have an app ready to go with all the information you'll need while at convention. Use the app to build your custom convention schedule (with reminders!), get up-to-the-minute event alerts, find the exhibitors you want to visit, locate downtown Indianapolis restaurants and attractions, and win convention prizes! The app is stuffed with more information than we can fit in the printed guidebook, so download today! Available on Apple or Android.
Know the entry policies. To attend the concert or one of the rodeos, you must have your convention name badge and your Ticketmaster ticket. Both will be checked by security upon entry. It's a good idea to wear your name badge throughout the convention and expo!
No knives. No weapons! Help us speed up venue entry by not bringing prohibited items. Upon entering each convention facility (including Bankers Life Fieldhouse, the Indiana Convention Center, Indiana State Fairgrounds and Lucas Oil Stadium) all attendees will be searched via walk-through or hand scanner. Any knives or weapons found during security checks will be confiscated. Please leave these items at home or in your hotel room.
Get ready for convention badge pick-up. Name badges can be picked up at the Indiana Convention Center, Hall K, during the hours below. Make sure to add names to your registration and assign the items purchased to each person before arriving to print name badges. The link to add names can be found in your confirmation registration email. IMPORTANT: Advisors, you must also enter your name and assign the appropriate agenda items for yourself, even if you are the one who did the registration.
Registration Hours:
Wednesday, Oct. 24: 8 a.m. — 8 p.m.
Thursday, Oct. 25: 7 a.m. — 8 p.m.
Friday, Oct. 26: 8 a.m. — 8 p.m.
Saturday, Oct. 27: 6:30 a.m. — 9 a.m. (@ Lucas Oil Stadium only)
Know Official Dress (No hats!) As students attend events, we ask that hats not be worn during sessions or at events where Official Dress is warranted.
Park smart! Don't leave valuables in plain sight. Leave them in your hotel room, if possible. If not, lock them in your trunk or hidden under seats. Even when stopping with students at a local restaurant, be aware that visible valuables in your vehicle are an open invitation to thieves.
Watch out for scooters! A new form of transportation has become extremely popular in downtown Indianapolis. You must be 18 years old to rent scooters and provide a driver's license and credit card when creating an account. We encourage our attendees to be aware of these scooters. It's legal to ride them in the streets, but they are also being ridden on sidewalks. While walking and driving around downtown, be aware—especially bus drivers when pulling in and out of the dedicated loading/unloading zones.
Advisors: Take digital photographs of students in attendance. Every year, we have instances where students wander off from their groups and are reported missing. We encourage advisors to use their mobile devices to take individual photographs of your students who attend the convention and expo. In the event we engage local officials to help us locate a student, this makes the process of finding them more efficient.
National FFA Lost & Found Office
Indiana Convention Center, Room 177 — 317-262-5904
Tuesday, Oct. 23, 8 a.m. – 6 p.m.
Wednesday, Oct. 24 – Friday, Oct. 26, 7 a.m. – 10 p.m.
Saturday, Oct. 27, 7 a.m. – 4 p.m.