Riding Shotgun – Optimum Not Maximum
Posted on
October 25, 2018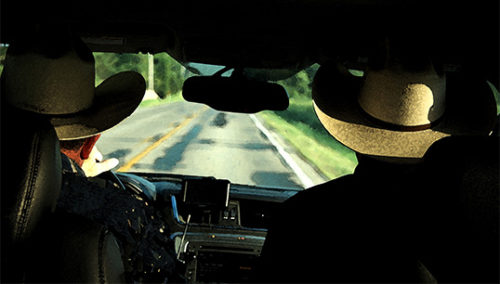 Riding Shotgun…Optimum Not Maximum
As fall breeding season rolls around I know many of you are looking over your herd and trying to decide what type of breeding changes you want to make. I think it's important to not only look at achieving maximums, but more importantly, think about optimums in many of the traits we measure. I also think it's a good time to think about your customers and what is important to them. Trying to make the mythical perfect creature reminds me of something taught to me by my first genetics instructor, "The more traits you select for, the less progress you make in any one trait."
Milking ability is the first trait that comes to mind as an optimum not a maximum. Perfection comes from a female that has enough milk to raise a calf but doesn't produce so much milk that she comes in open at the end of the breeding season. As you are considering breeding decisions, think about where you stand with milk on each female individually, and in your herd as a whole—you may not need as much milk in your next herd-sire. You may want to focus on other traits that require more immediate attention.
Yearling weight is another trait normally thought of as a maximum—we need to add growth, growth and more growth. Recent studies show that more yearling growth leads to more mature size and more mature size means bigger cows the need more feed resources to survive. Possibly, you have enough mature growth in your cattle, maybe you have enough yearling weight in your program. Yearling weight may also qualify as an optimal trait.
Take a long hard look at your customers and the things they tell you about the cattle they purchase. Are they buying them to add more milk, are they buying them to add more marbling, or are they buying them to add more thickness and muscle. Don't try to breed cattle that fit people that are not buying from you. Try and breed cattle you like and your customers desire. Also, listen to your customers and if you do have a hole in your program, try and solve that problem through selective matings.
Breeding season may be the most fun part of the registered cattle experience. Study your lessons, think about the future and think about what you want to send out into the industry. Have fun with the process. It's not always about making them bigger or maximizing them, it's about making them better, or optimizing them.
Enjoy yourself and we'll see you down the road.
CONTACT THE AUTHOR
Mark A Smith
email: grgenetics@aol.com
phone: 515-229-5227