Riding Shotgun – Finish The Job
Posted on
January 11, 2019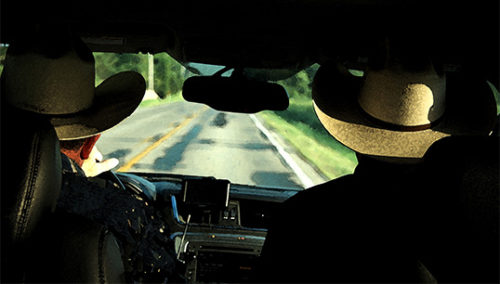 Finish The Job
No cowboy worth his salt is going to like the next several paragraphs, but it needs to be said.
No job is complete until the paperwork is done. Whether it's registrations and transfers or simply paying bills, many of us save that gruesome job, for "when it rains," "when I'm not busy," or "when I really have too". Too often that translates into, hurry up and make a mistake, done too late and late fees, or worse yet, unhappy vendors and unsatisfied customers.
All of your positive marketing is wasted because you were tardy in finishing the job. The seedstock producer, and more and more even the commercial producer, is governed by documentation. Birth dates and birth weights are the cornerstones of any performance program. Genetic evaluation starts with the recording of breeding dates, sires and calving dates. Performance information recorded and submitted gives you the basis for demanding and receiving a premium for your product. Leaving out or ignoring the paperwork makes your product nothing but glorified commercial cattle. NALF's Digital Beef program makes it easier to keep your records up-to-date, but it still requires you to "want to". NALF can't and shouldn't do your records for you, they can only preserve and present what you send to them.
More and more in modern agriculture we should realize this is a business—not a trail drive to the rail yard. The 21st century cattleman is a businessman in every sense of the word. He needs to understand that he/she is doing business with a multitude of influencers and possible influencers. You never know when Joe Bull Buyer asks in the feed store if anyone knows where he can by a bull. You can bet they are not going to send him to someone that constantly owes them money and always has an open account. If you get to the point you need help, get with your vendors and tell them straight, what you can do, when you can do it and then follow through.
Make some time every week to do the office work, schedule it and do it. The business demands it and I know you will find that having it behind you will make it easier to do the things you really enjoy—like fixing the four wheeler, stomping around in the mud and cleaning the breeding shed.
We'll see you down the road.
CONTACT THE AUTHOR
Mark A Smith
email: grgenetics@aol.com
phone: 515-229-5227