Lonely Valley 28th Annual Keepin' Kind Bull Sale
Posted on
February 28, 2019
Lonely Valley 28th Annual Keepin' Kind Bull Sale
February 25, 2019
Creston, Nebraska
Sale Management: R&R Marketing
Sale Consultants: Grassroots Consulting & MC Marketing Management
Auctioneer: Bruce Brooks
Sale Summary:
67 Limousin and Lim-Flex Bulls Averaged $3,133
14 Angus Bulls Average $2,965
81 Bulls Grossed $251,400 to Average $3,104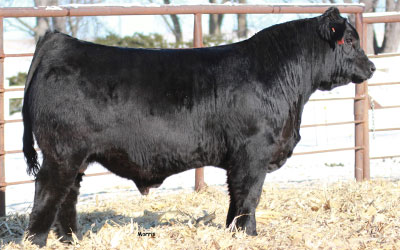 Lot 18—Top-Selling Lot
LVLS Fortnite 798F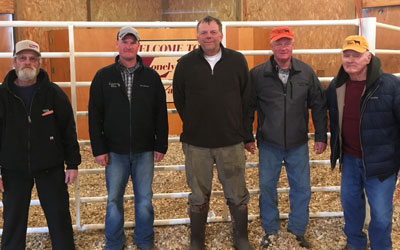 Mark, Chad, Mike and Stan Settje thank
volume buyer Richard Fott of Fott Farms, Hamill, SD,
for his purchase of seven bulls.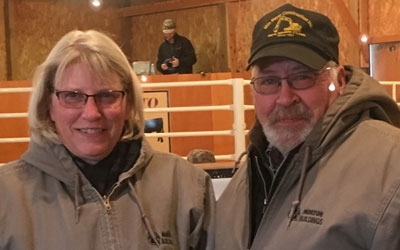 Repeat buyers Larry and Peg Kesting of Pierce, NE,
have been purchasing bulls from Lonely Valley since 1993.
Lot 18—LVLS Fortnite 798F, a 1/5/18 homozygous polled, black, 50% Lim-Flex son of LVLS Bank Account was purchased by the South Fork Ranch of Ft. Pierre, South Dakota.
Lot 17—LVLS Freightliner 5F, a 1/20/18 homozygous polled, black, 54% Lim-Flex son of MAGS Aviator was purchased by Mark Bauman of Ponca, Nebraska.
Lot 1—LVLS Full Duty 2201F, a 1/21/18 homozygous polled, homozygous black, 25% Lim-Flex son of AUTO Heavy Duty 174A was purchased by Linhart Limousin of Leon, Iowa.