Boyer Limousin 28th Annual Production Sale
Boyer Limousin 28th Annual Production Sale
March 10, 2019
At the Farm
Liberty, Nebraska
Guest Consignors: Kostal Family Cattle, Odell, NE, and Whitwer Limousin, Blue Springs, NE.
Auctioneer: Chisum Peterson
Sale Summary
13 Fall Yearling & 2-yr-old Bulls Averaged $3,519
13 Yearling Bulls Averaged $3,212
5 Pairs Averaged $2,140
10 Registered Open Females Averaged $1,520
15 Commercial Open Females Averaged $1,227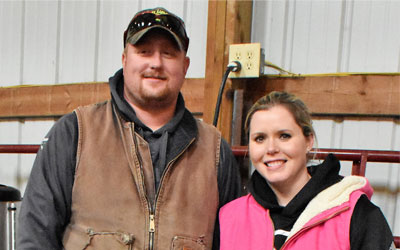 Jason and Rachel Eickman of Chester, NE,
purchased the high-selling bull.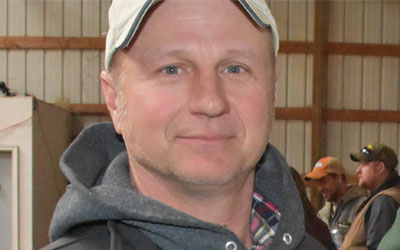 Mike Vales of DeWitt, NE,
purchased five females.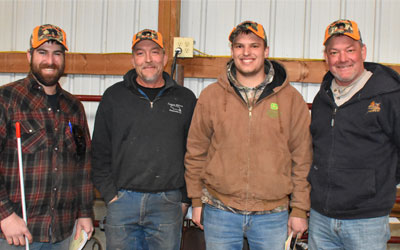 Pawnee City, NE, buyers at the Boyer sale were
Brady Johnson, Mark Lierz, and Jordan and Brian Droge.
$5,000—Top-Selling Lot—
Lot 13—Boyers Mr. Fame 145F, a 2/19/18 red, polled, purebred son of Wulfs Candy Crush M233C was purchased by Jason Eikman of Chester, Nebraska.
Lot 33—Jason Eikman also purchased Boyers El Dorado 255E, a 9/23/17 black, polled, purebred son of ENGD Zip Line 2515Z.
Lot 24—Boyers Mr. Eager Man 3916E, a 9/18/17 black, polled, 80% son of LVLS Feedwagon 1020C was purchased by Jordan Droge of Pawnee City, Nebraska.
Mike Zales of DeWitt, Nebraska, purchased five open females; and Cary Linhart of Wilbur, Nebraska, purchased four females.