P Bar S Ranch 12th Annual Proof Of Progress Sale
P Bar S Ranch 12th Annual Proof Of Progress Sale
April 7, 2019
At The Ranch, Sand Springs, OK
Sale Management: R&R Marketing Co.
Sale Consultants: MC Marketing Management & Helton Consulting
Auctioneer: C.K. "Sonny" Booth
Limousin/LimFlex Sale Summary
12 Bred Heifers Averaged $5,125
3 Open Heifers Averaged $3,833
9 Bulls Averaged $2,661
11 Embryos Averaged $740
24 Live Lots Grossed $96,950 to Average $4,040
Red Angus Sale Summary
2 Red Angus Pairs Averaged $5,000
8 Bred Red Angus Heifers Averaged $3,313
3 Open Red Angus Heifers Averaged $2,850
1 Heifer Pregnancy sold for $4,000
6 Red Angus Bulls Average $3,875
20 Red Angus Lots Grossed $72,300 to Average $3,615
Total Sale Gross $177,100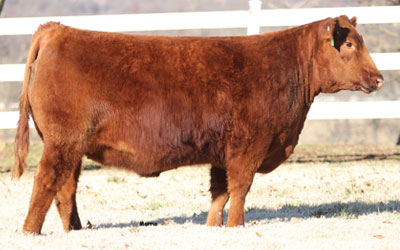 $14,000—Top-Selling Female
Lot 2—PBRS 7193E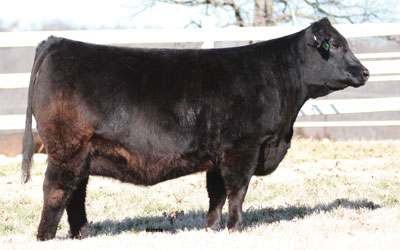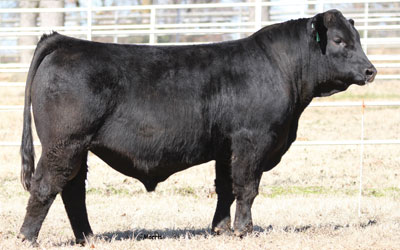 Lot 2—PBRS 7193E, a 4/15/17 polled, red, 35% Lim-Flex daughter of AUTO Lucky Strike sold safe to RLBH Days Of Thunder.  She was purchased by Davis Limousin Ranch of Brownwood, Texas.
Lot 1—PBRS 79E, a 1/26/17 homozygous polled, homozygous black, 60% Lim-Flex daughter of MAGS Aviator sold bred to PBRS Maverick 6114D. She was purchased by J6 Farms of Gibbon, Nebraska.
Lot 21—PBRS 7266 ET, a 9/19/17 polled, black, 50% Lim-Flex son of SBLX First Class was purchased by Magness Land & Cattle of Platteville, Colorado.
Lot 41—PBRS Zenia 798D, a 3/5/17 Red Angus daughter of KCC Pinnacle 949-109, sold with a heifer calf at side by Brown JYJ Redemption. She was purchased by Baykal Farm of Hagerstown, Maryland.
Lot 46—PBRS Taurus 744, a 2/18/17 Red Angus son of Six Mile Taurus 519A was purchased by Keeler's Turkey Track Ranch of Fairfax, Oklahoma.