Limousin Bull Tops RFI List Of Top 150 Proven Bulls
Posted on
February 11, 2020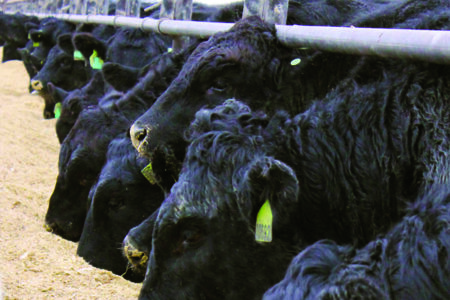 Limousin Bull Tops RFI List Of Top 150 Proven Bulls
GrowSafe Systems recently released its 2020 Top 150 Proven Bulls for Residual Feed Intake (RFI). As would be expected, there were several Limousin bulls in the listing including the Number 1 overall bull, Wulfs Xcellsior X252X. Additionally, the Limousin breed boasted 3 of the top 10 bulls and 6 of the top 30 bulls.
According to Gareth Llewellyn, Chief Executive Officer for GrowSafe Systems, "The GrowSafe feed efficiency database is the world's largest multi-breed repository with over 238,530 individual EPD animals. For the first time, GrowSafe is publicly releasing the top proven feed efficiency bulls. Each phenotyped animal strengthens the data producers use to make profit-bearing decisions regarding feed efficiency and performance. Together, with the GrowSafe Network, we invite you to review and incorporate this elite list of bulls in your future breeding decisions."
Residual feed intake (RFI) is a measure of feed efficiency calculated as the difference between an animal's actual feed intake and its expected feed intake, for a given level of production. Feed costs can be as much as 70 percent of a beef producers total production costs. As such, low residual feed intake (RFI) cattle experience an improvement in feed conversion rates from 9-15 percent.
"The selection for low RFI cattle (efficient) can have great dividends for the cow herd by reducing hay costs, maintaining body condition during feed restriction, such as drought, and producing more valuable offspring," said Monty Kerley, Ph.D.
The public list includes all bulls with at least a 0.6 accuracy rating on their RFI EPD and can be downloaded here.