Chachere Named Texas Limousin Association Executive Secretary
Posted on
September 11, 2020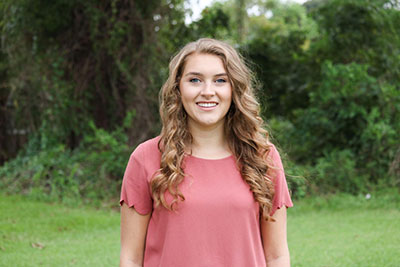 Leighton Chachere is named the new Executive Secretary for the Texas Limousin Association (TLA)
The Texas Limousin Association (TLA) has named Leighton Chachere the new Executive Secretary. The primary purpose of the TLA as the state association for the Limousin breed, founded in 1971, is to promote, improve and market Limousin cattle to the benefit of all its members.
Chachere's strong history with the Limousin breed began with her showing Limousin cattle in 2010. She has since been involved in the breed over the past decade through working on her family's operation, showing and serving as a Texas Junior Limousin Association junior board adviser.
"Limousin cattle have been a passion of mine for a long time now," said Chachere. "Even after aging out of the show ring, I have continued to be involved in the breed through assisting with my family's operation and helping my brother, Logan, with his show career."
As the Executive Secretary, Chachere will run all communication efforts for the association including updating the website, social media, publishing the Texas Limousin Today, and e-mail marketing. She will also assist in all breed promotion, improvement activities, shows, sales, research and provide support to Texas Junior Limousin Association activities.
"I'm excited to start this new position to help promote and grow the breed that has given me so much," said Chachere. "My goal as the new Executive Secretary is to improve the communication efforts of the association to increase breed awareness and participation."
Chachere received her Bachelor of Science in Agricultural Communications and Journalism from Texas A&M University and Master of Science in Agricultural Communication from Texas Tech University.
"With my connection to the breed and professional experience, I'm excited to lead the association into its next chapter of growth and success," said Chachere.
For information about the TLA contact Leighton at texaslimousin@gmail.com.