Lonely Valley Seedstock 30th Annual Keepin' Kind Bull and Female Sale
Lonely Valley Seedstock 30th Annual Keepin' Kind Bull and Female Sale
February 27, 2021
Creston, NE
Sale Management: R&R Marketing
Sale Consultant: MC Marketing Management and Grassroots Consulting
Auctioneer: Bruce Brooks
Sale Summary:
1 Red Angus Bull grossed $4,250 to average $4,250
10 Angus Bulls grossed $36,250 to average $3,625
61 Limousin and Lim-Flex Bulls grossed $193,000 to average $3,167
72 Bulls grossed $233,700 to average $3,246
7 Lim-Flex Open Heifers grossed $14,850 to average $2,121
3 Red Angus Open Heifers grossed $5,100 to average $1,700
10 Open Heifers grossed $19,950 to average $1,995
Total Sale Gross: $253,650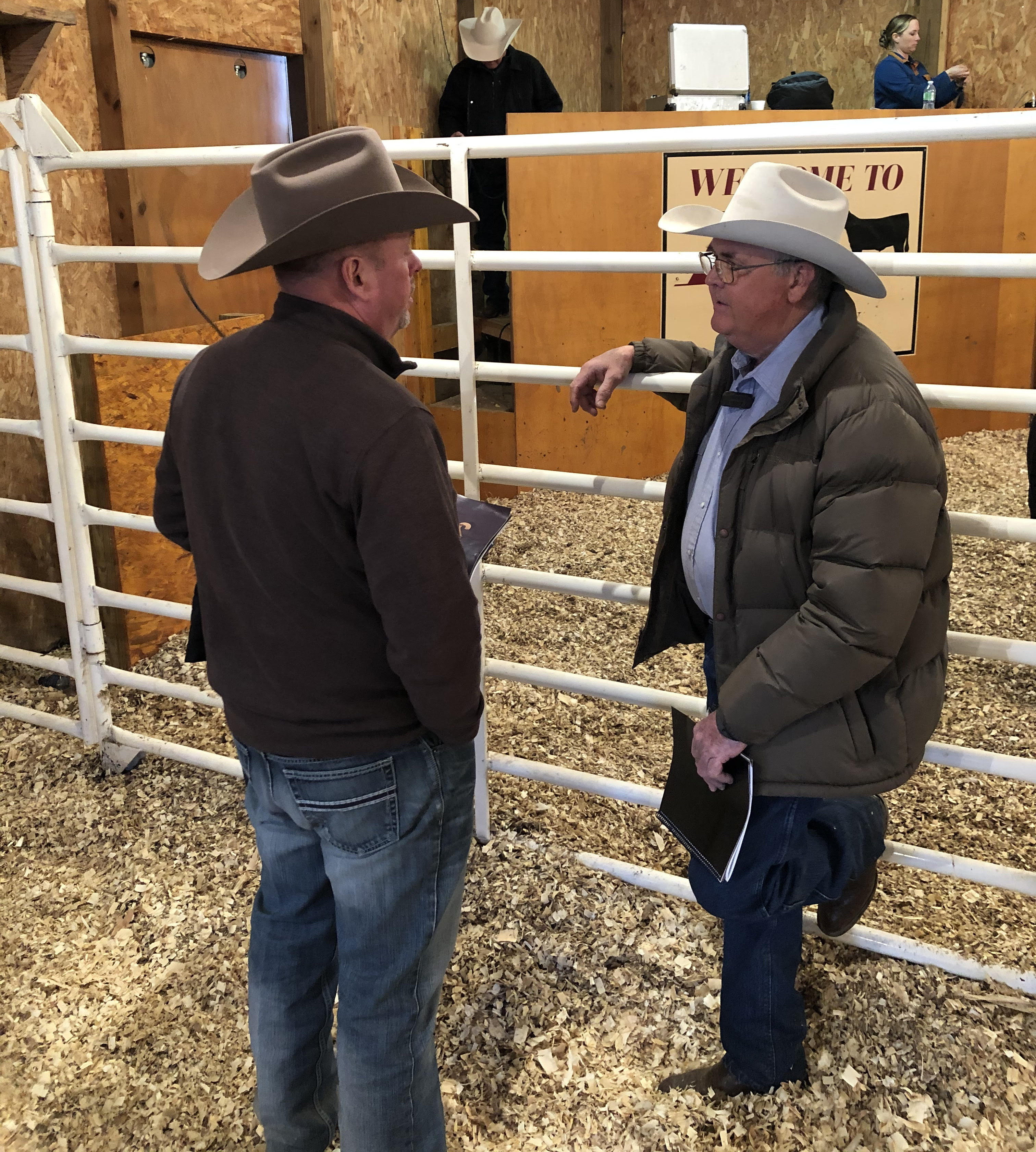 Jeff Aegerter visits with volume buyer Jim London of Freedom, OK.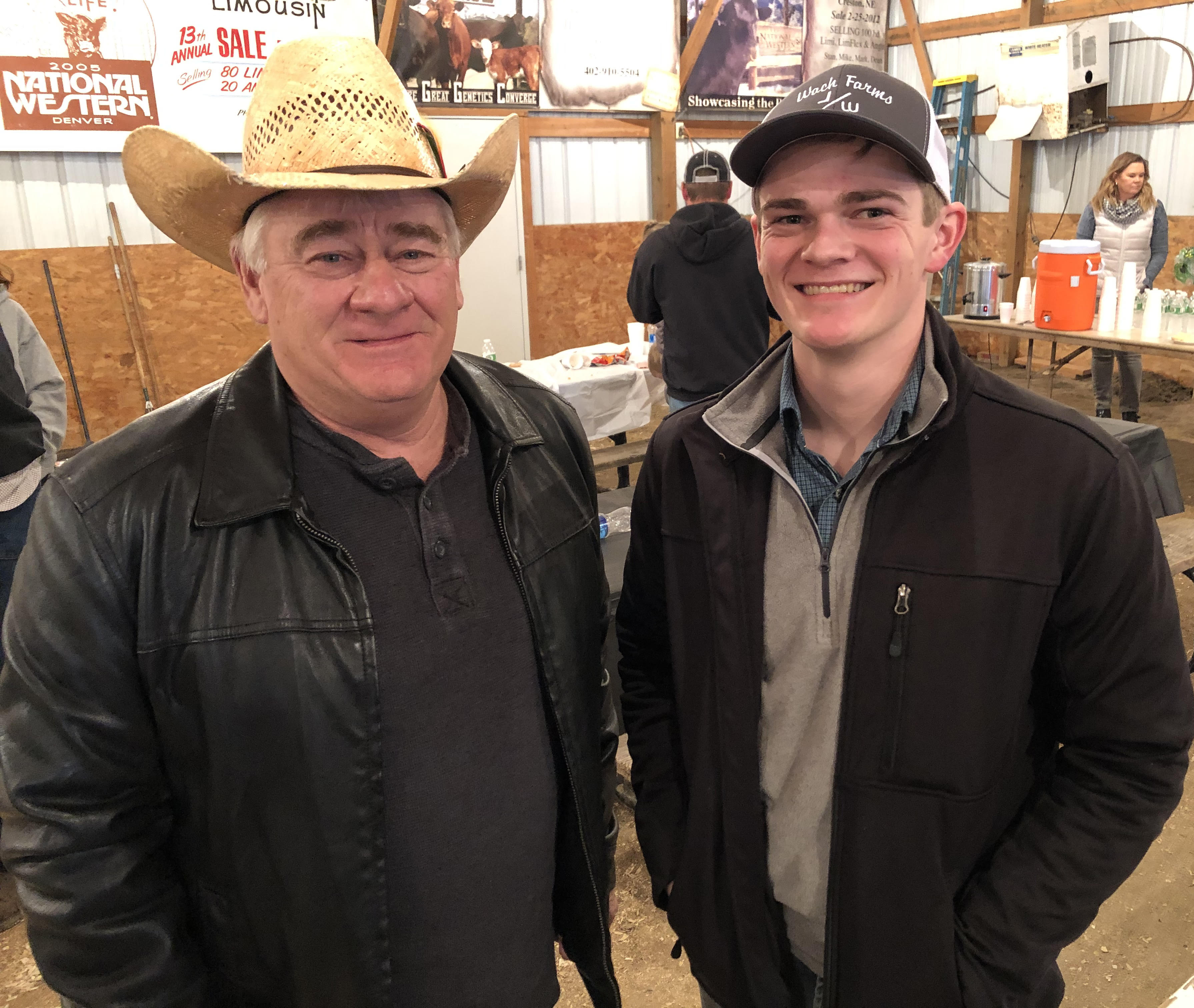 Buyers, Loren Wach and his son of Wauneta, NE, have been longtime supporters of the Lonely Valley Program..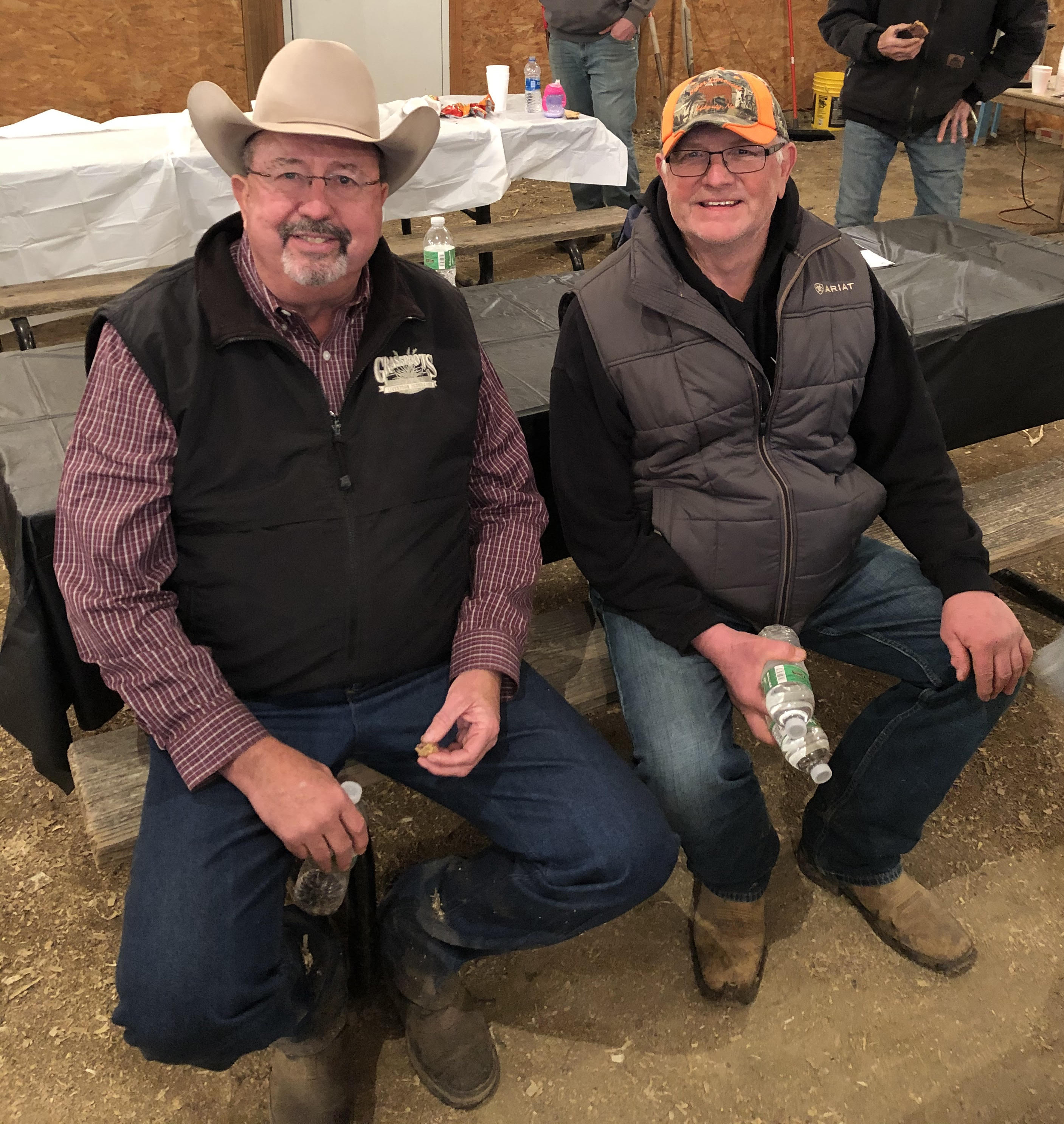 Consultant Mark Smith visits with repeat buyer Jay Boyer of Liberty, NE.
Top-Selling Lim-Flex Bull
Lot 46— $6,500
LVLS Stabilizer 9251H, a 1/5/20 heterozygous black, homozygous polled, 56% Lim-Flex son by COLE Cadillac 05C out of LVLS Flipper 9251F sold to Jim London Ranch of Freedom, OK.
Top-Selling Angus Bull
Lot 70— $5,500
LVLS Chaps 7309H, a 1/20/20 black, polled, Angus son by Ellingson Chaps 4095 out of LVLS Dancer 7308D sold to Diamond C Cattle of Elgin, NE.
Top-Selling Open Heifer
Lot 74— $3,000
LVLS Gabby 479G, a 12/2/19 double black, double polled, 59% Lim-Flex daughter of LVLS Bank Account 8116B out of SBLX Baldridge ET sold to Davis Ranches of Brownwood, TX.