Schott Limousin Ranch Celebration Bull Sale
Schott Limousin Ranch Celebration Bull Sale
March 9, 2021
Mobridge, SD
Sale Management: MC Marketing
Auctioneer:  C.K. "Sonny" Booth
Sale Summary:
41 Bulls grossed $164,287 averaging $4,007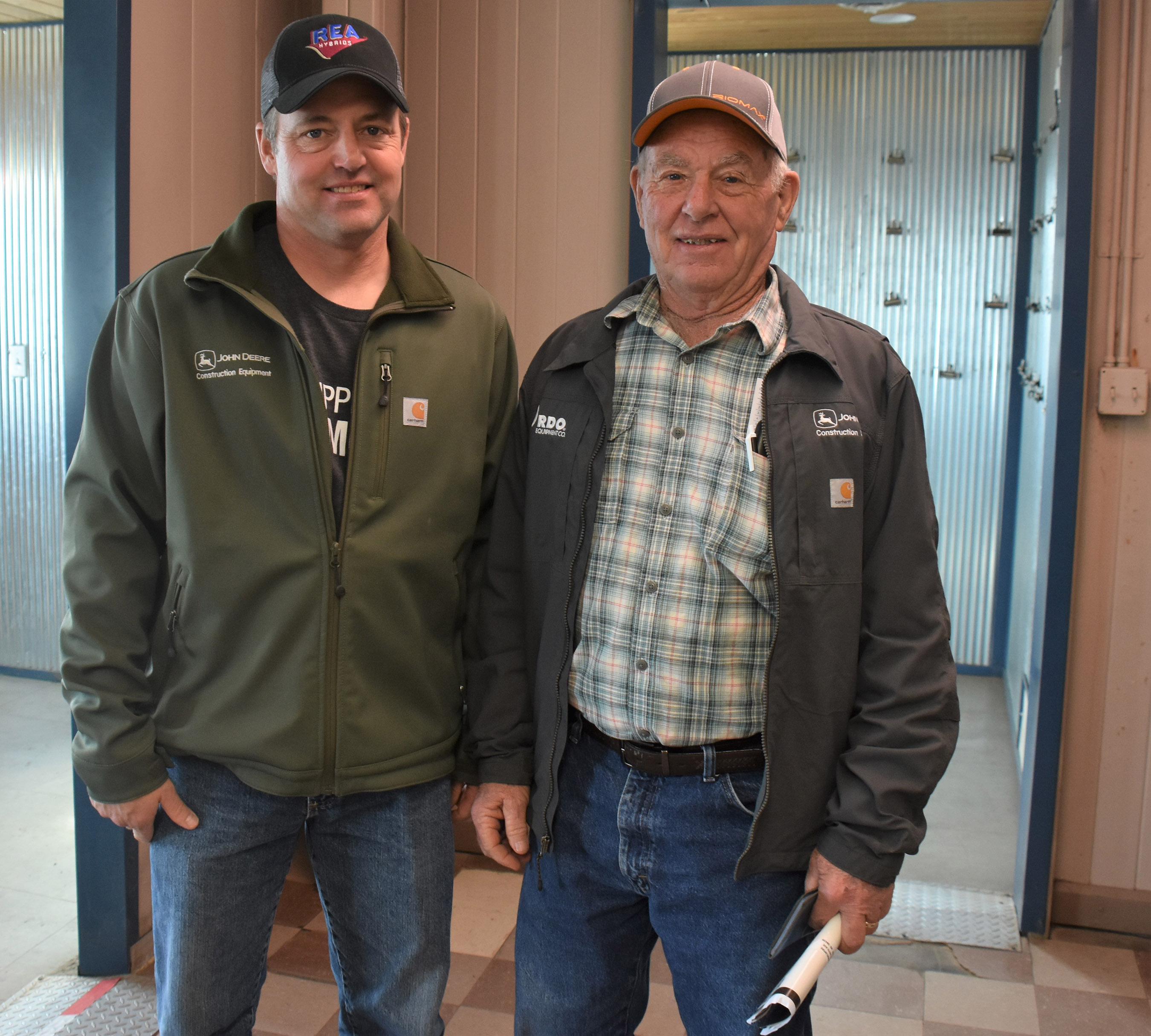 Grant and Lee Kindelspire of Foreman, ND, purchased the high-selling bull.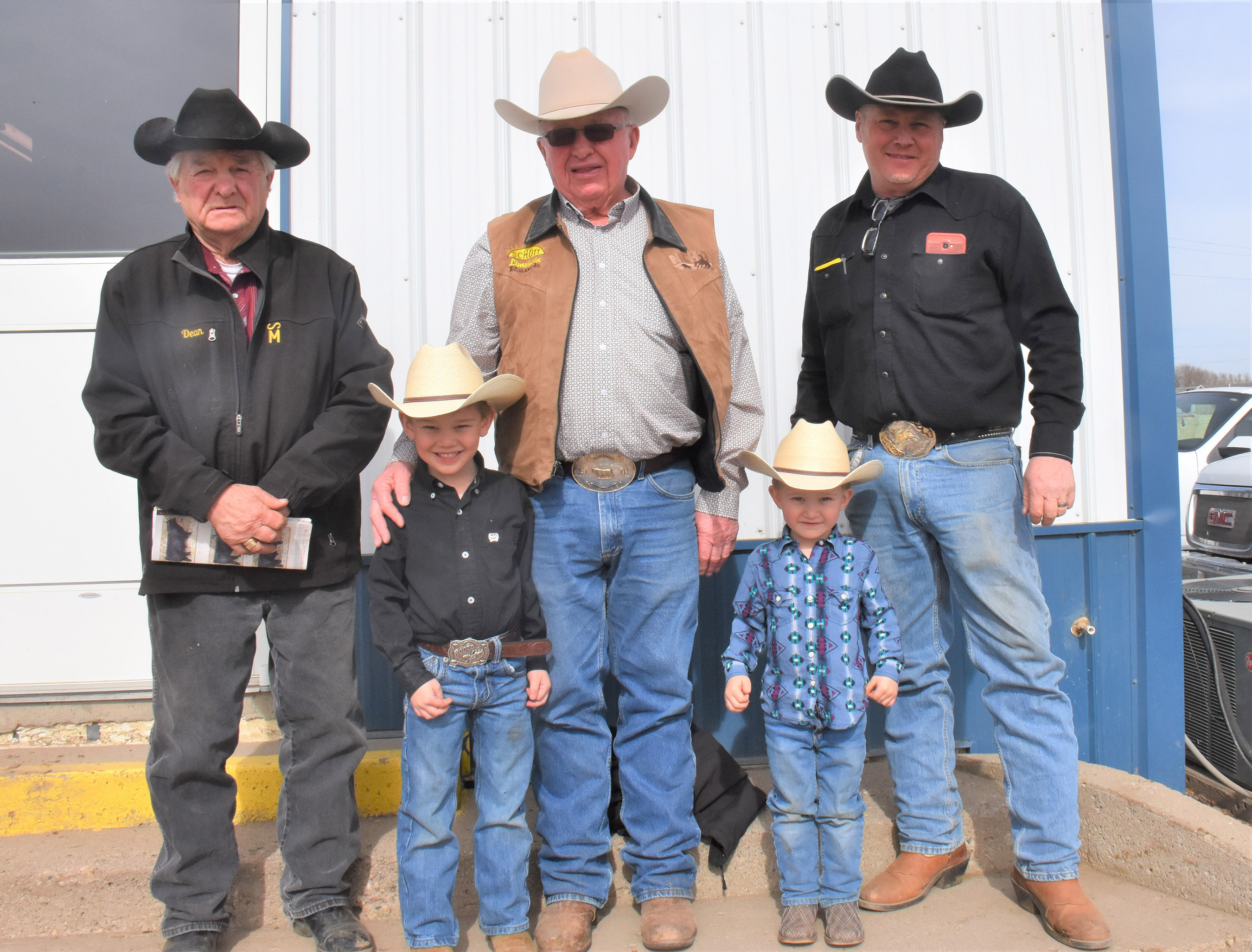 Dean Schrempp (right) of Lantry, SD, was thanked by the Schott crew, Jim, Jared, Jaxson and Joshua, for his volume purchase of seven bulls.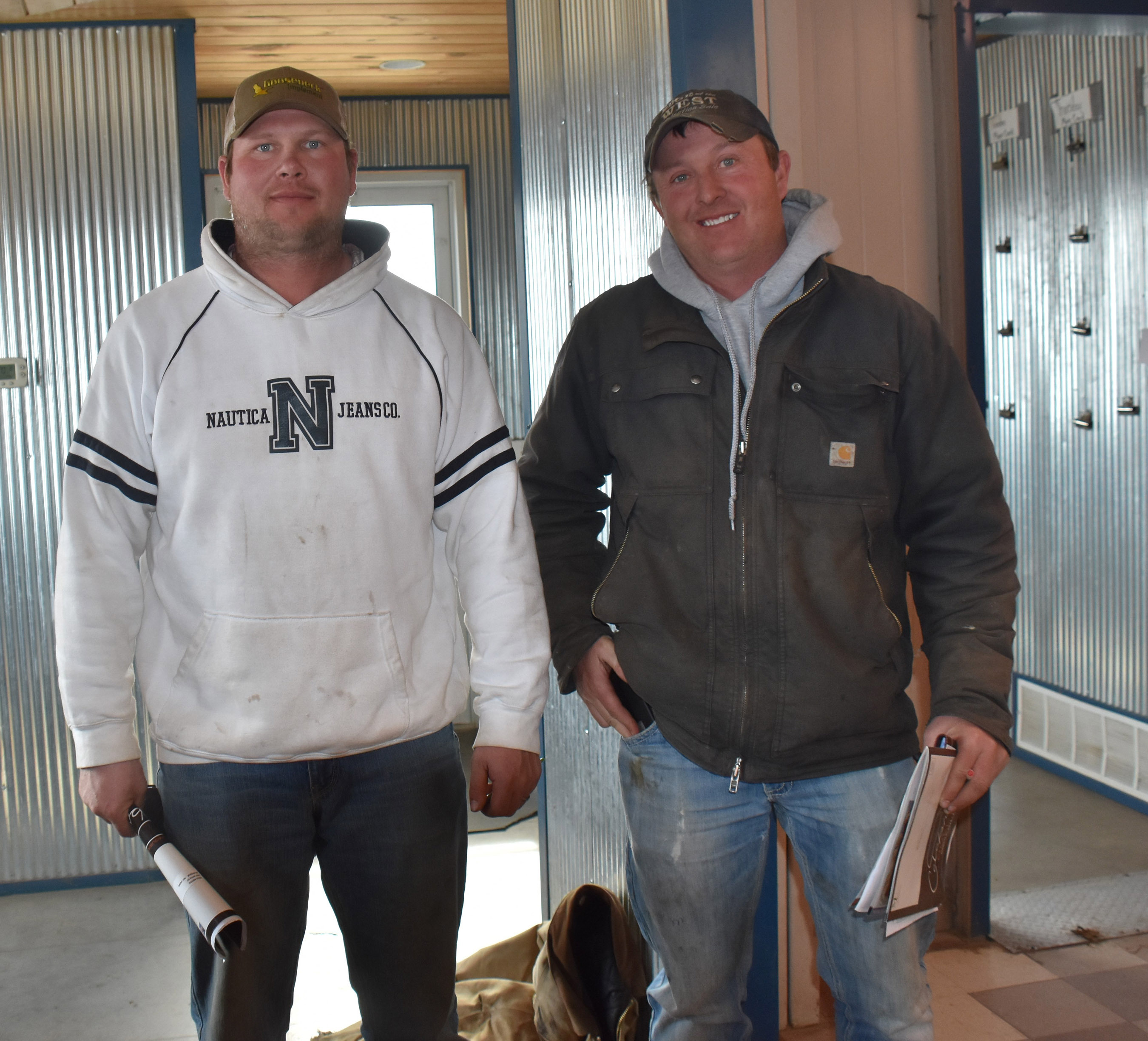 Brandon and Chris Meyer of Solon, ND, each bought two bulls from the Schott "Celebration Bull Sale".
Top-Selling Bull
Lot 5— $6,250
CHTT Handsome 1228H, a 5/1/20 black, polled 34% Lim-Flex son of CHTT Event Center 2717E out of CHTT 1628 D sold to Lee Kindlespire of Forbes, ND.
Lot 26— $5,100
CHTT Handyman 1208H, a 5/2/20 double black, double polled purebred son of CHTT Emmy Award 9743E out of CHTT 2807F sold to Adam Davis of Page, ND.
Lot 23— $5,100
CHTT Home Made 1253H, a 4/20/20 red, double polled purebred son of CHTT Equal Chance 9722E out of CHTT 8503C sold to Kennedy Ranch of Faith, SD.