Wulf Cattle 33rd Annual Opportunity Sale of 2021
Wulf Cattle 33rd Annual Opportunity Sale of 2021
April 8, 2021
Sale Team: MC Marketing, Grassroots Consulting, R&R Marketing, American Cattle Services, KK Seedstock, and Joel Edge
Auctioneers: C.K. "Sonny" Booth, Ronn Cunningham and Chisum Peterson
Cattle sold to 145 buyers from 28 U.S. States and Canada.
Meyer Ranch of Flasher, ND, was the volume buyer with their purchase of 58 lots.
Sale Summary:
180 Lim-Flex Bulls grossed $926,460 to average $5,147
7 Angus Yearling Bulls grossed $24,995 to average $3,571
364 Bulls grossed $1,976,885 to average $5,431
17 Limousin Open Heifers grossed $64,500 to average $3,794
7 Lim-Flex Open Heifers grossed $23,000 to average $3,286
5 Angus Open Heifers grossed $14,250 to average $2,850
29 Heifers grossed $101,760 to average $3,509
393 Total Lots grossed $2,078,575 to average $5,289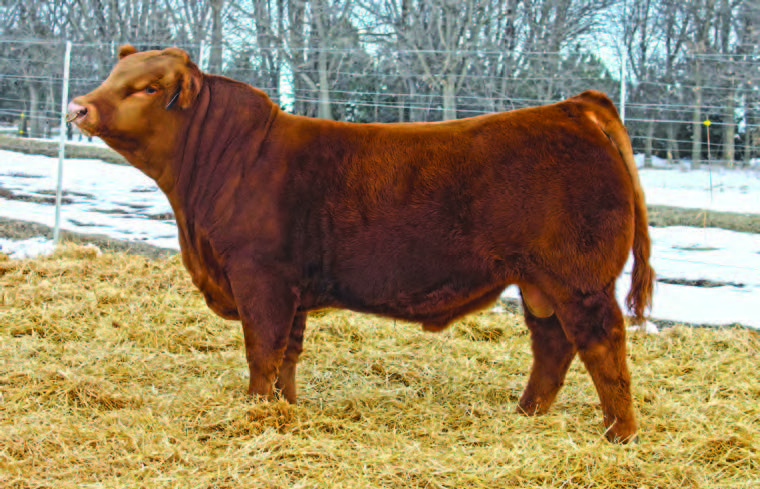 Lot 1
Wulfs Hyannis 4785H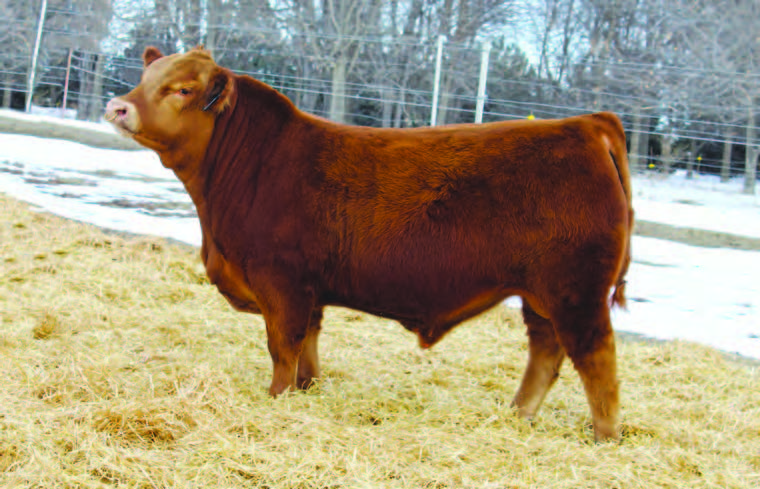 Lot 6
Wulfs Holliday 4841H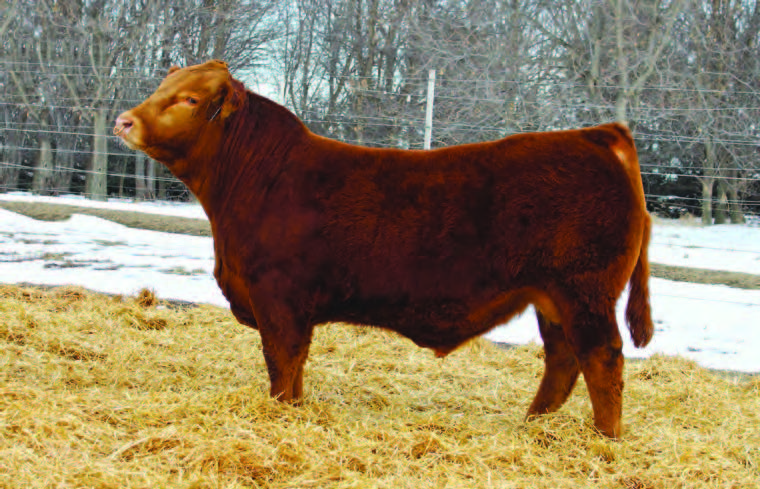 Top-Selling Bull
Lot 1— $33,000
Wulfs Hyannis 4785H, a 2/17/20 red, homozygous polled, purebred son of Wulfs Eisenhower 3616E out of Wulfs Beech Tree 4785B, sold to Clark Cattle and New Life Limousin of Ontario, Canada.
Lot 6— $24,000
Wulfs Holliday 4841H, a 2/7/20 red, homozygous polled, 75% Lim-Flex son of Wulfs Envoy K116E out of Wulfs Besame Mucho 4841B, sold to Kelly Chain of Canton, OK.
Lot 5— $22,500
Wulfs Hickok 7056H, a 2/12/20 red, homozygous polled, 75% Lim-Flex son of Wulfs Defend K909D out of Wulfs Edwinna 7056E, sold to Peterson L7 Bar Limousin of Pukwana, SD, and Running Creek Limousin of Elizabeth, CO.
Lot 59— $13,500
Wulfs Handiwork T027H, a 1/17/20 black, homozygous polled, purebred son of LFLC Denver 857D out of TECS Delux 1644D, sold to Nordal Limousin of Saskatchewan, Canada, and High Cattle Limousin of Alberta, Canada.