NJLSC Steer Show
Congratulations to all Steer Show exhibitors at the National Junior Limousin Show & Congress!
July 7, 2021
Grand Island, NE
Judge— Blake Nelson of Platte City, MO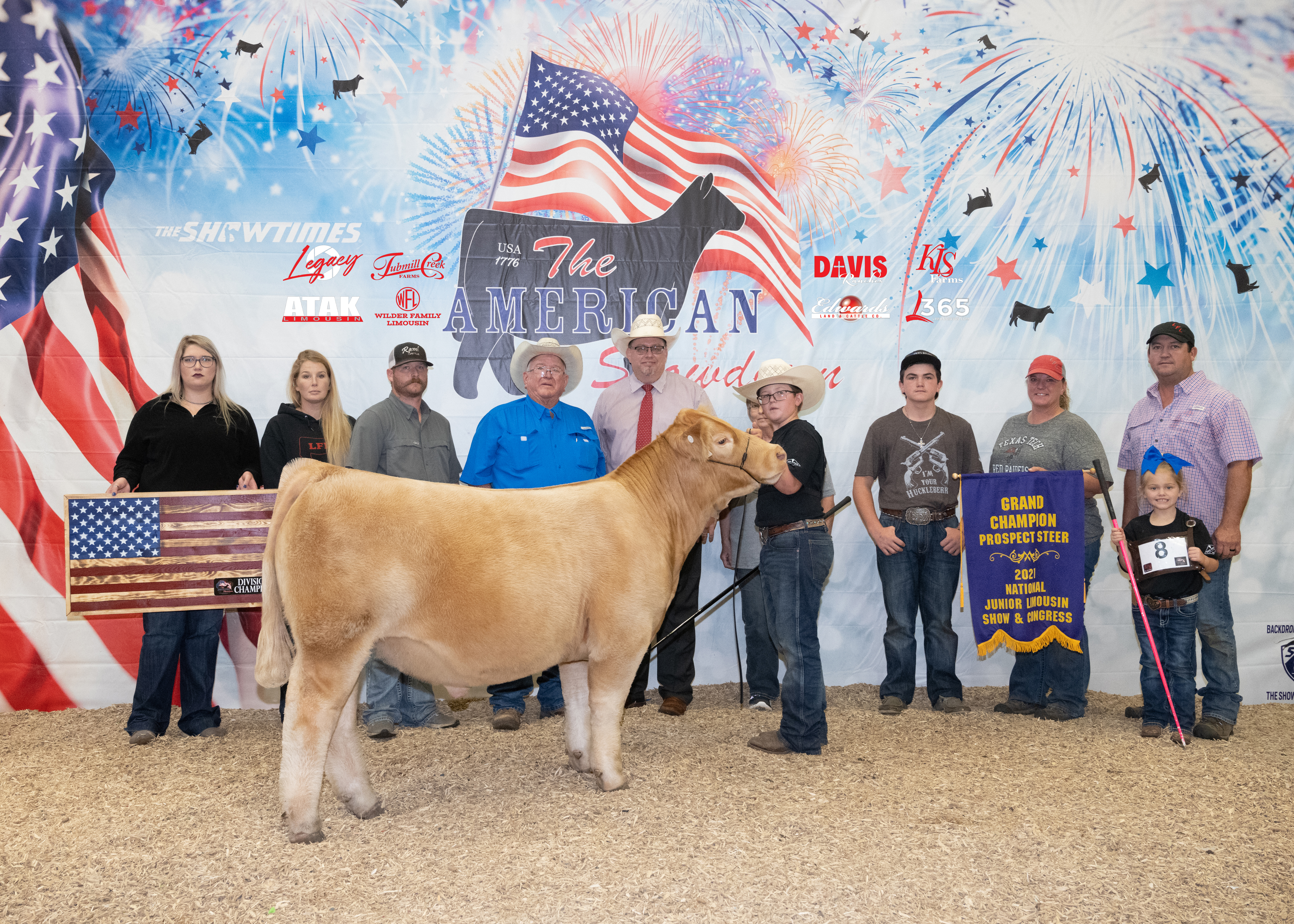 Champion Prospect Steer
LFL Honey Bun 110H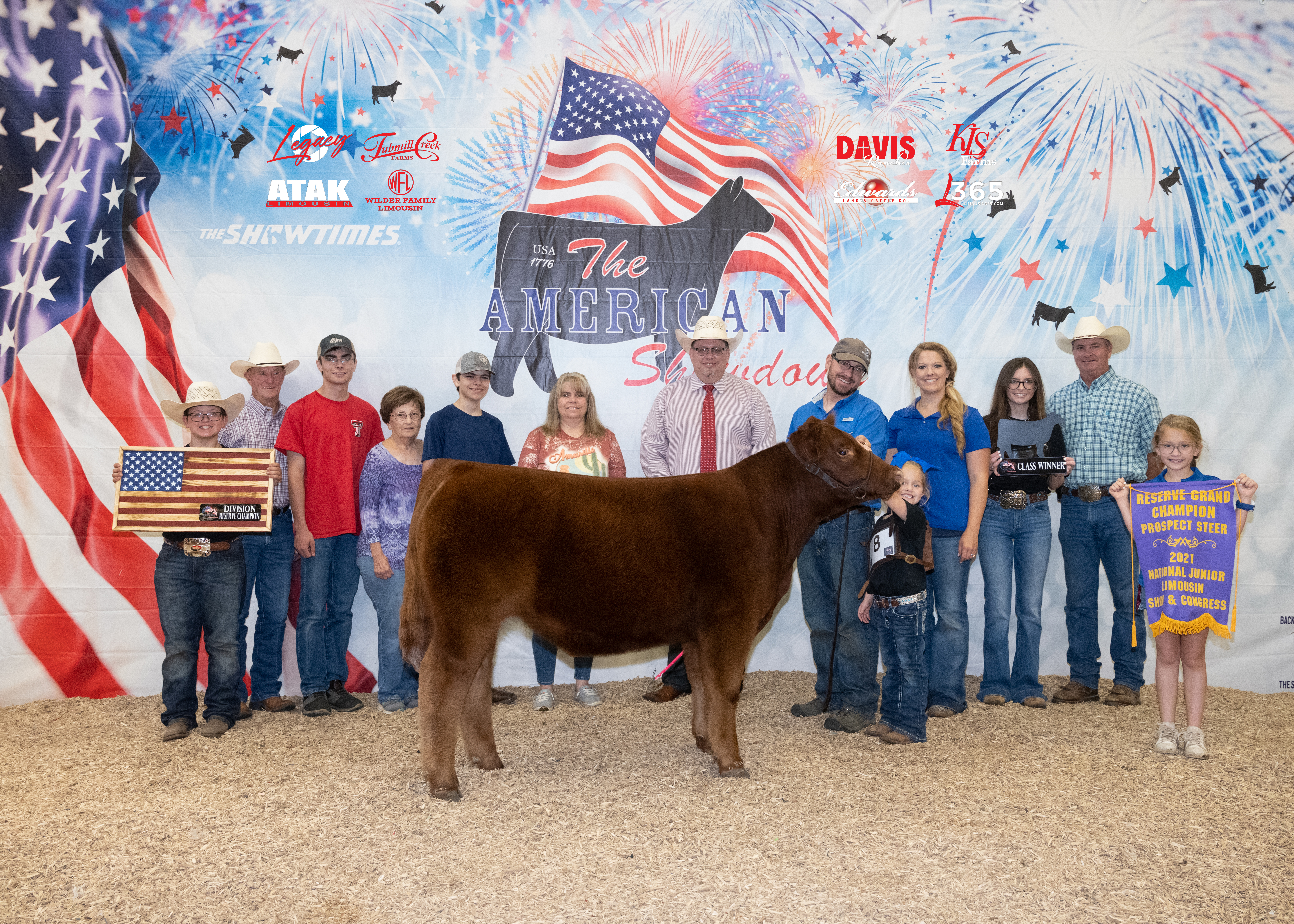 Reserve Prospect Steer
KDEE Honky Bob 0592H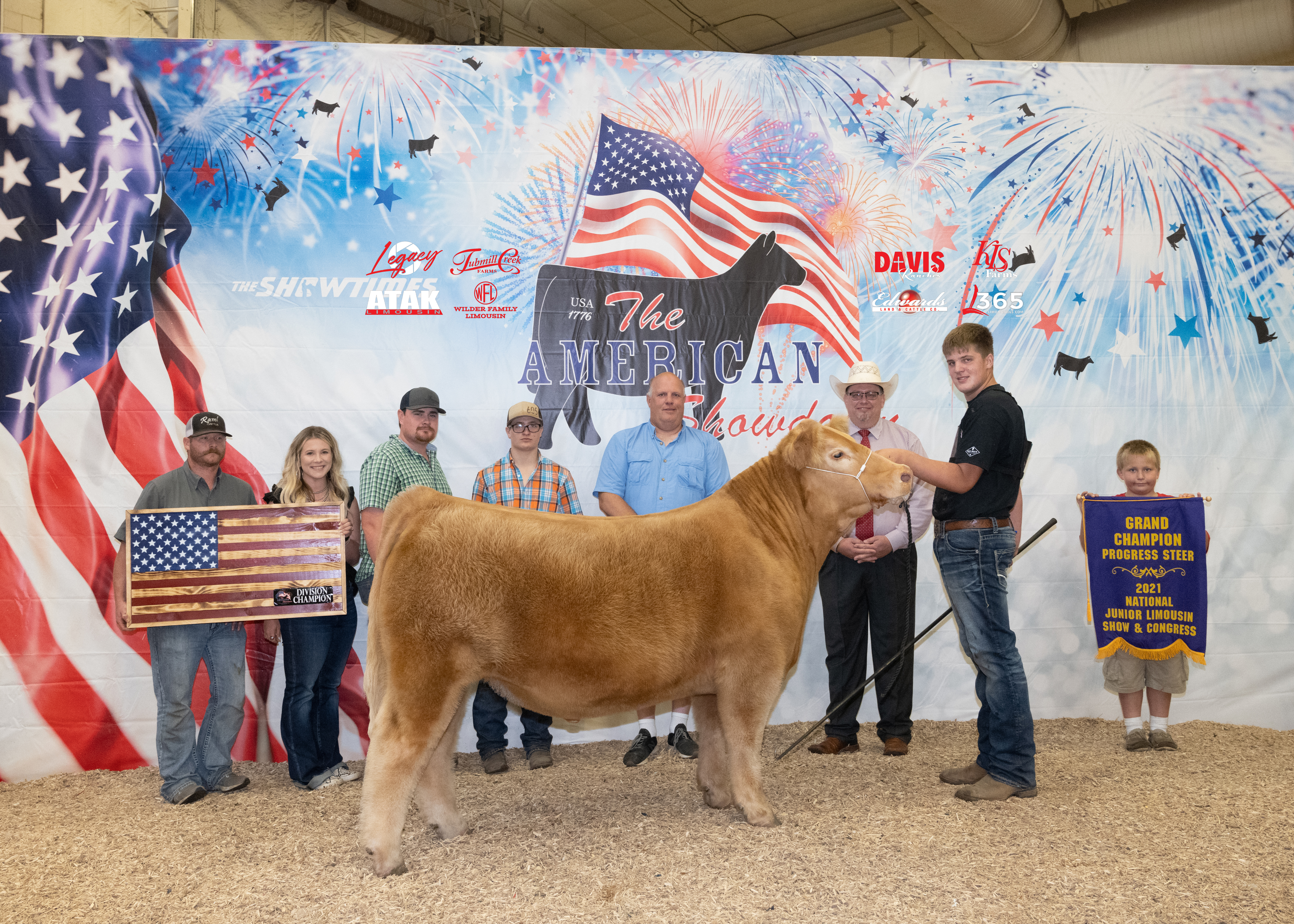 Champion Progress Steer
FLEX 038H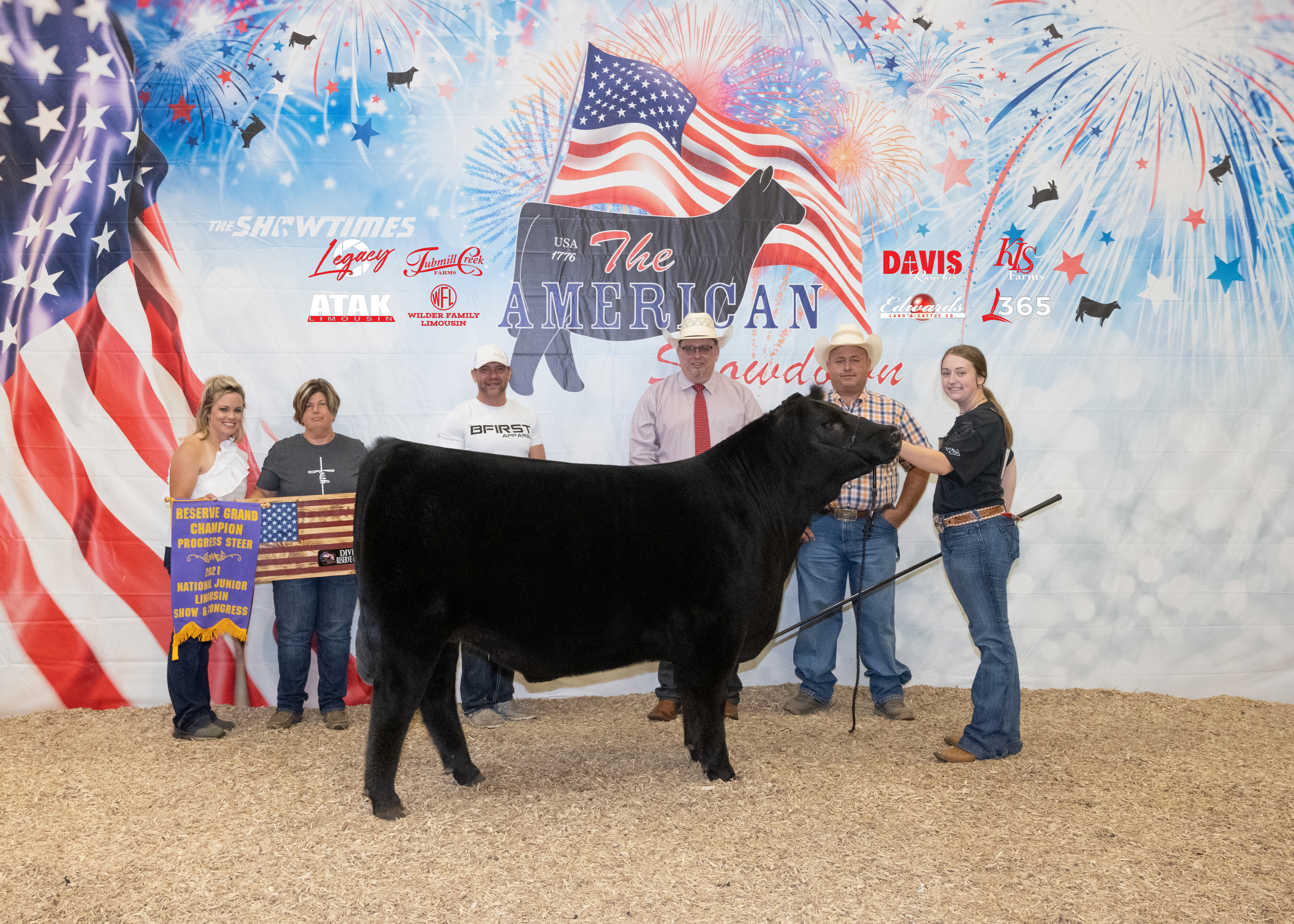 Reserve Progress Steer
AUTO Steve 549H
Champion Prospect Steer— LFL Honey Bun 110H, a 9/7/20, polled, 15% Lim-Flex son of That's Right out of MAGS Dressed Up, was shown by Colt Parkinson of Levelland, TX.
Reserve Prospect Steer— KDEE Honky Bob 0592H, a 9/15/20, double polled, red, 50% Lim-Flex son of Man Among Boys out of LLKT Miss Polled 592C, was shown by Kaydee Thomas of Wolfforth, TX.
Champion Progress Steer— FLEX 038H, a 4/29/20, double polled, white, 37% Lim-Flex son of Trust In Me out of BLMO 398A, was shown by Aiden Hiniker of Pipestone, MN.
Reserve Progress Steer— AUTO Steve 549H, a 6/9/20, homozygous polled, black, 58% Lim-Flex son of RLBH Days of Thunder out of PBRS First Dawn 815F, was shown by Brooke Heavin of Springfield, MO.
Champion Virtual Carcass Steer— BRAW Eagle 0252H, a 3/31/20, double black, double polled, 56% Lim-Flex son of Wulfs Eaglestone Y711E out of BRAW Ms Bond 026X, was shown by Audrey Brawner of Wood Lake, NE.