Riding Shotgun – Be Prepared
Posted on
August 20, 2018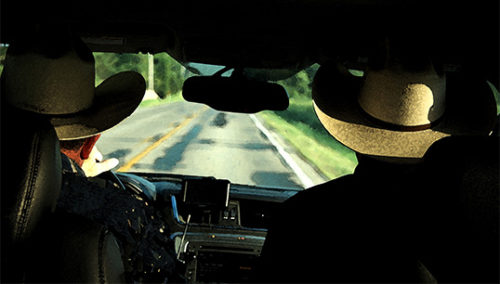 Riding Shotgun…Be Prepared
As the dog days of summer wind down and we start looking forward to cooler mornings and harvest, it's time to start thinking about spring sales…WHAT????
Every spring I'm always amazed some producers are so busy they haven't had time to register their calves, get the blood work done and be prepared when a guy calls and asks what the Genomically Enhanced EPDs are on your latest herd sire prospect.
As a proud ex-member of the Boy Scouts, I think this time of year is a good time to think about their motto and "Be Prepared". The North American Limousin Foundation (NALF) gives you wonderful tools to work with and promote. Your power is in the genetics and while the animal's growth and performance figures are still in front of him, his genetic profile, his blood, is set, and you can get that work out of the way.
Next time those calves are in the chute, think about bleeding them and getting them on file. You can send in all the testing at once and be done with that little project. Then, when you get busy on the combine or in the weaning pen, you have already done most of the work pointed to promoting and selling your product. Or heaven forbid, when the catalog printer calls and wants your pedigrees, you will have an easy time of it. "Yep, the calves are all registered, have new powerful EPDs, we know the HOMO Polled and HOMO Black status and we can get that information to you in an hour."
With the constant pull for new genetics, and with the advance of technology, people are shopping earlier every year. They are looking for the next great one, and working ahead will give you a jump on the competition.
Study the tools NALF offers. Think today about how nice it would be to have all the paperwork done come January, before the sale season starts. Take one of these hot days to sit in the office and get your paperwork done. The professionals are doing it that way—it puts them ahead, frees them up to promote and gives them the confidence to know they have the right kind spotted and that all the details are taken care of.
It's hard to catch up when you have to feed, break ice and work to keep them alive. BE PREPARED and have the paperwork done, it will help you be calm and professional when sale season is at your door.
See you on the road.
CONTACT THE AUTHOR
Mark A Smith
email: grgenetics@aol.com
phone: 515-229-5227