Increasing Energy With Fat Is Balancing Act
Posted on
December 26, 2018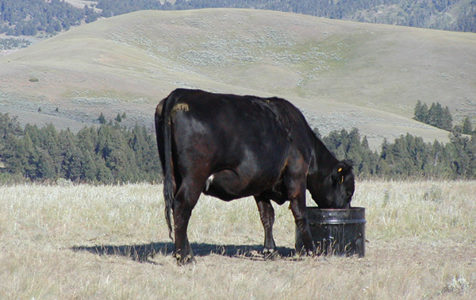 Increasing Energy With Fat Is Balancing Act
Balancing your rations for livestock takes practice and a knowledge of what feedstuffs impact the animals in different ways. All livestock need a delicate balance of energy, protein, vitamins and minerals; ruminants need good-quality forage to assist in digestion. Energy is typically found in concentrate form like corn and other cereal grains. Providing adequate energy is necessary for growth and development of your animal, while protein is responsible for creating lean muscle mass.
Typically, you will feed corn as your high-energy source that can be easily metabolized. However, there are just a few times when you might need to supplement with fat to get a quicker response than with usual concentrates.
For beef cattle, you might need to provide fat supplementation if you have a harder-doing animal. However, when increasing energy through fat supplementation, heed caution. There is a fine-line to walk when feeding fat, and you don't want to overfeed. Ideally, a fat supplement should never be more than 5-6% of the ration because the fat can shut down fiber digestion in the rumen. Too much fat encapsulates the rumen bacteria, and they are unable to do their job of keeping the good bugs in check. Another thing you might want to consider is adding more carbohydrates to the diet, instead of using fat.