Limousin Pioneer Passes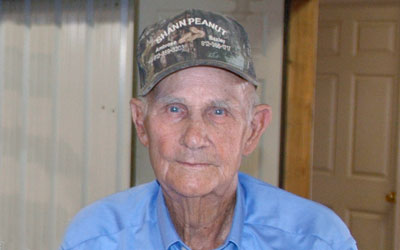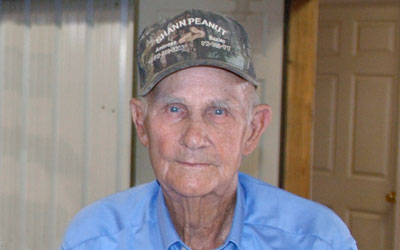 Limousin Pioneer Passes
Rev. Jimmie Sayer, 97, Sayer & Sons Farm of Ambrose, Georgia, passed away Tuesday, May 21, 2019, at his residence. He was born in Coffee County, Georgia, May 3, 1922, to James Bynum and Annie Carver Sayer.
Rev. Sayer was the oldest son of 14 children. At a young age he learned the value of hard work and had to drop out of school to help his dad farm. In 1941, he married Dorothy Harper. Her father passed away when she was six-years-old leaving 10 girls. After marriage, he was a mentor to the sisters who loved and respected him. He was also a confidant to the Sayer family who trusted his advice and wisdom.
In 1944, he was drafted in the United States Army during World War II, where he served as an Army Medic. He was the oldest living member of Bethany Holiness Baptist Church where he accepted Christ at the age of 27. He loved his church and remained an active member until his death. In 1957 he was ordained into the Holiness Baptist Association as a minister of the Gospel and was the oldest living minister in the organization. He was also the moderator of the association for many years. Through the years, he and his wife entertained many ministries in their home with love and grace and he pastored many area churches. He was a contractor and built many homes and churches in Coffee and adjoining counties. He was also instrumental in helping establish Citizens Christian Academy, which began at the Holiness Baptist Campground.
Rev. Sayer always had a passion for cows, his children, grandchildren and great grandchildren. He grew up showing his cows and earning awards and trophies which were displayed in his home. In 1974, he purchased the only purebred Simmental bull in the state of Georgia. He was a member of the Georgia Cattleman's Association where he was chosen as a Georgia Cattleman of the Year in 2005. He was a long time, active member in the Georgia Limousin Association and the North American Limousin Foundation. He continued having sales with clients in seven states.
Rev. Sayer was preceded in death by his wife, Dorothy Harper Sayer; son, James David Sayer; grandson, Marc Shannon Sayer; sisters, Azalee Williams, Addie Ruth Spires, Christine Sayer, Annie Lou Bell, Bertie Standridge and Mildred Lankford; and brothers, David, J.B., Robert, Noah and Starks.
Survivors include his daughter and son-in-law, June and Ronald Merritt of Ambrose, GA; son, Wayne and Willene Sayer of Wray, GA; his grandchildren, Lee and Cindy Sayer; Trevor and Lisa Merritt; Gregory and Loran Sayer; Becky and Steve Thompson; great grandchildren, Rebecca (Brandon) Hester, Wesley McDermitt, Marc,Macey, Rachel and Sophia Sayer, Jonathon and Joshua Sayer and Darby Merritt; two great, great grandchildren; two sisters, Elrea McDonald and Louise Dowling.
Funeral services will be held Thursday May 23, 2019, at 2:00 p.m. at Bethany Holiness Baptist Church with Rev. Kenneth Mathews and Rev. Donald Burkes officiating. Interment will follow in the Sayer Family Cemetery. The family will receive friends Wednesday evening from 6 p.m. until 9 p.m. at Sims Funeral Home. Pallbearers will be Gregory Sayer, Lee Sayer, Jonathon Sayer, Wesley McDermitt, Marc G. Sayer and Trevor Merritt.
Sympathy may be expressed by signing the online registry at www.simsfuneralhome.org.