P Bar S Ranch Proof of Progress XV Sale
Posted on
October 29, 2020
P Bar S Ranch
Proof of Progress XV Sale
Sunday, October 25, 2020
Hosted by: CCI.Live
Sale Manager: R&R Marketing
Sale Consultants: MC Marketing Management and Grassroots Consulting
Auctioneer: C.K. "Sonny" Booth
Sale Summary:
1 Heifer Pregnancy Averaged $8,000
1 Embryo Transplant Heifer Averaged $6,000
8 Red Angus Bred Heifers Averaged $3,250
1 Lim-Flex Pair Averaged $4,250
5 Red Angus Bulls Averaged $3,770
8 Red Angus Embryos Averaged $450
2 Red Angus Pairs Averaged $3,350
15 Limousin and LimFlex Bred Heifers Averaged $3,207
1 Angus Bred Averaged $2,500
5 Lim-Flex Bulls Averaged $2,850
39 Lots Averaged $3,453 to Gross $134,650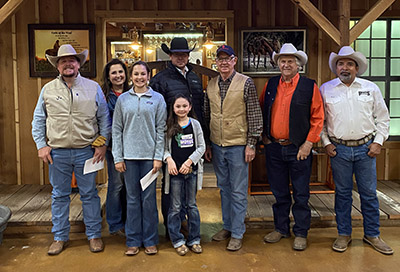 Buyer Arlo Dekraai of Tulsa, OK, is pictured with P Bar S crew: Derik Frazier, Manager Elgin Elmore and his family, wife Jolene and daughters Tayhlor and Tenley, Owner Paul Sisemore and Gus.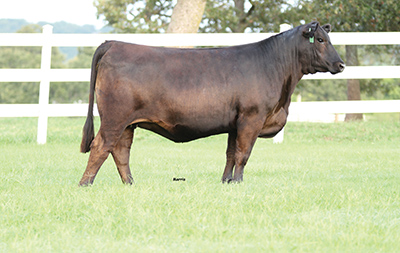 Top-Selling Female, Lot 21 – PBRS Gail 942G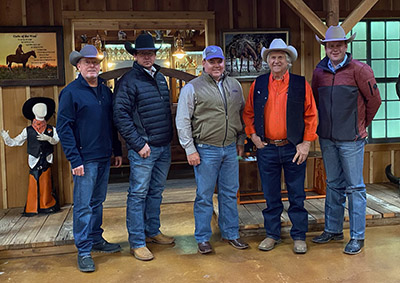 Buyer Kevin Smith of KLS Farms Chatham, LA, stands with sale manager Randy Ratliff of R&R Marketing, sale consultant Kiley McKinna of MC Marketing Management, P Bar S owner Paul Sisemore and manager Elgin Elmore.
$10,000 — Top-Selling Female
Lot 21 – PBRS Gail 942G is a 3/2/19, double polled, double black, 25% Lim-Flex daught of PBRS 6337D ET out of Buford Lucy 9109. She sold bred by MAGS Good Will 130G to Davis Limousin of Brownwood, Texas.
$5,300 — Top-Selling Bull
Lot 31 – PBRS Cimmaron 9140 is a 4/5/19, Red Angus son of Red Wildman Cimarron 605D out of Kale Miss Wanda RE 3098A, sold to McCarthy Omega 8 Ranch of Magnolia, Texas.
$8,000 — Top-Selling Planned Mating
Lot 30 – A 52% Lim-Flex, homozygous polled and double black heifer pregnancy by WLR Final Call ET out of AUTO Dana 265D ET, sold to KLS Farms of Chatham, Louisiana.