Nebraska Cattlemen's Classic Show & Sale
Nebraska Cattlemen's Classic Limousin Show & Sale
February 17-18, 2021
Judge: Brigham Stewart, Washington, KS
Auctioneer: Matt Lowry
Eight bulls averaged $3,361 to gross $26,888.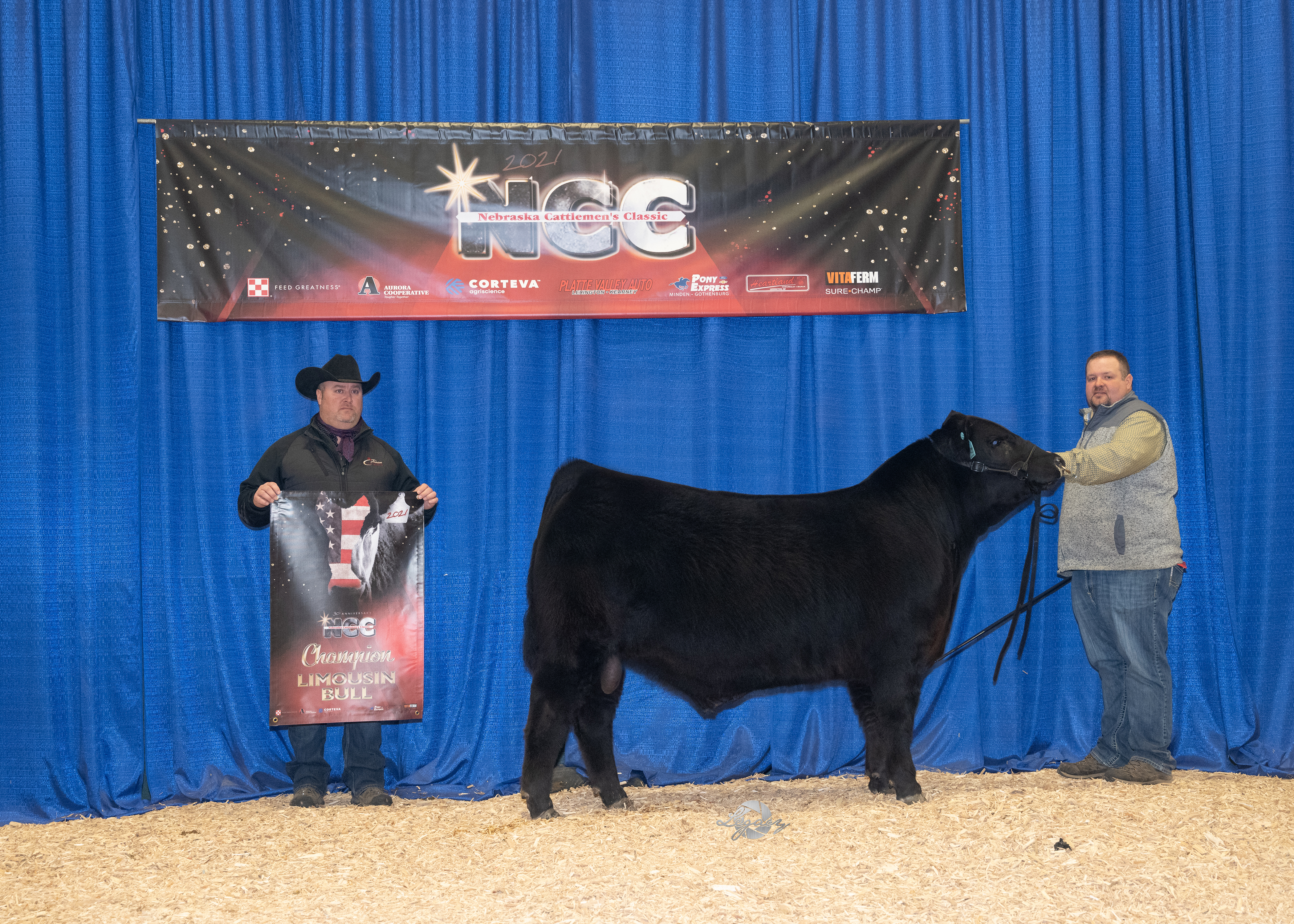 Grand Champion Bull
CWCL Honor & Glory 135H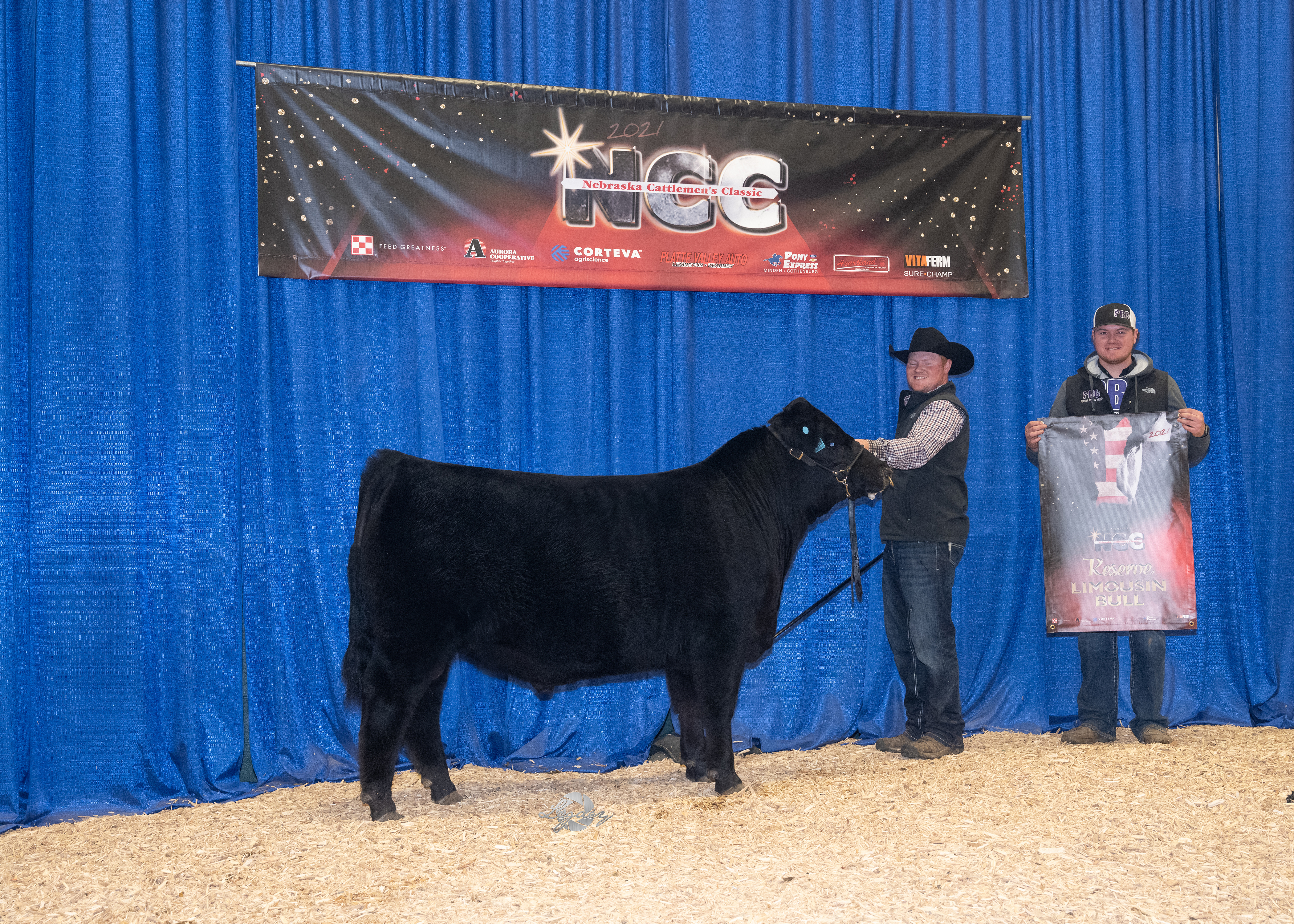 Reserve Grand Champion Bull
Diamond P Enno 30H
Grand Champion bull: CWCL Honor & Glory 135H, a 3/26/20 black, polled, 50% Lim-Flex son of AHCC Cowboy Kind C595ET out of CWCL Gangnam Style 135A consigned by Crazy Woman Creek Limousin of Rushford, Minnesota.
Reserve Grand Champion bull: Diamond P Enno 30H, a 2/10/20 black, polled purebred son of EF Xcessive Force out of Diamond P Miss 30D consigned by Diamond P Limousin of Nebraska City, Nebraska.
Top-Selling Lot
Lot 8– $5,000
Royal Hombre RBGL 003H, a 3/27/20 homozygous black, homozygous polled Lim-Flex son of Wulfs Future 5201F out of Royal Hartley Eline 761E consigned by Royal Beef Genetics of Starbuck, Minnesota, sold to ST Genetics Beef of Navasota, Texas.
Lot 1 – $4,500
ARCC Payday 9208G, a 3/2/19 red, homozygous polled Lim-Flex son of Wulfs Defend K909D out of ARRC Ms Eldorado 7200E, consigned by Bullis Creek Ranch of Wood Lake, Nebraska, was purchased by Logan Winter of Greenwood, Nebraska.
Lot 2 – $4,500
TF 906G, a 4/2/19 black, polled Lim-Flex son of MAGS Aviator out of MNM 737Z consigned by Torgerson Farms of Artesian, South Dakota, was purchased by Mike Fastnacht of Wessington Springs, South Dakota.