GV Limousin 40th Anniversary Sale
GV Limousin 40th Anniversary Sale
February 20, 2021
Garnett, KS
Sale Management: American Cattle Services
Auctioneer: Bruce Brooks
Averages:
23 two-year-old bulls averaged $5,013
28 fall yearling bulls averaged $5,660
22 bred females averaged $2,256
76 lots averaged $4,344 to gross $330,144.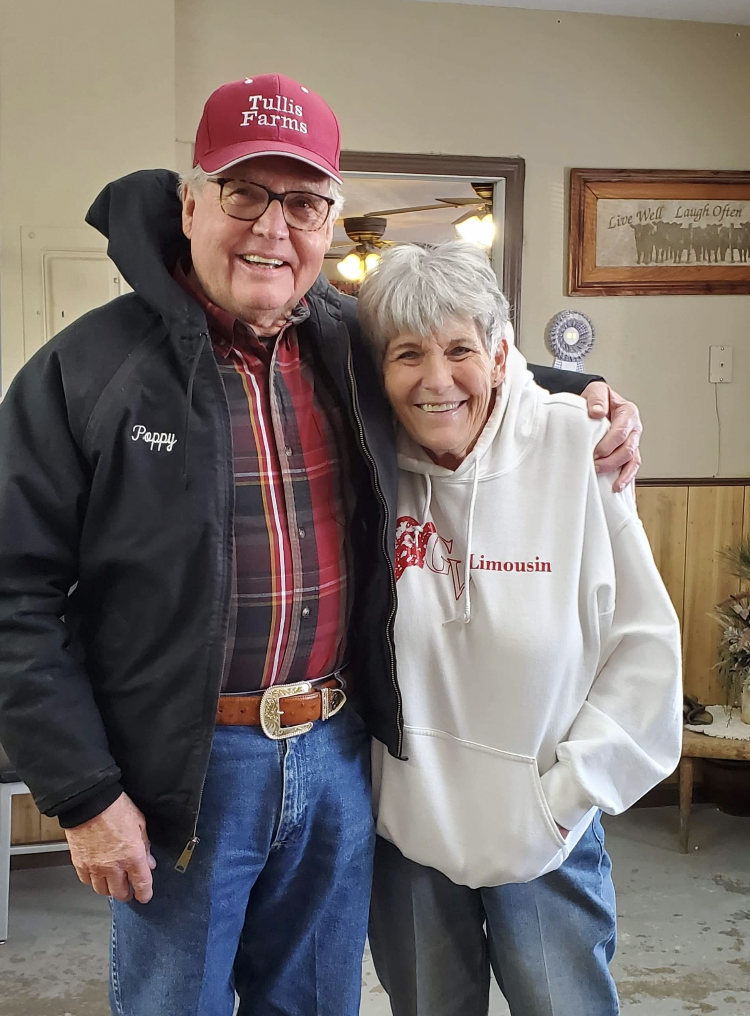 Stacy Hanson of GV Limousin thanked friend and repeat buyer Ernie Tullis of Welch, OK, for buying 3 bulls.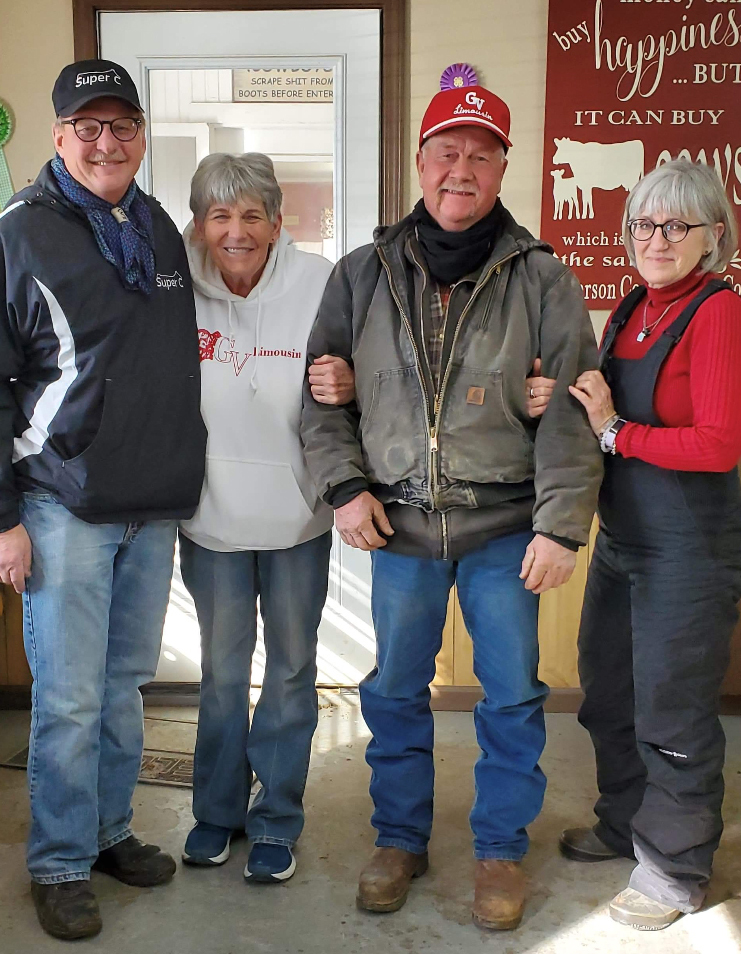 Stacy and Arne Hanson, and Stacy's sister, Diane Allen, thanked Randy Corns, president of the Heartland Limousin Association, for representing the HLA at the GV Limousin sale.
Top-Selling Bull
Lot 50 – $10,000
GV X-Man 862G, a 10/17/19 red, homozygous polled purebred son of GV X-Man 343E out of GV MS Amherst 5517C sold to Treftz Limousin of Wetonka, South Dakota.
Lot 33 – $8,000
GV Cable 820G, a 9/17/19 homozygous black, homozygous polled, 63% Lim-Flex son of MAGS Cable out of GV MS X-Man 5590C sold to Bill Stoner of Miami, Oklahoma.
Top-Selling Female
Lot 59 – $3,400
GV Ms Eagle 837F, a 3/7/18 black, homozygous polled, 43% Lim-Flex daughter of MAGS Eagle out of GV Miss Lodestar 756T sold bred to MAGS Cable to Brewer Farms of Dallas Center, Iowa.