In Memoriam – Keith Kissee
Posted on
September 30, 2022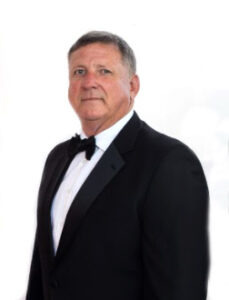 Keith Kissee of Ozark, MO, sale manager and avid art collector formerly of Richmond, VA, died Sunday, September 18, 2022. He was born August 14, 1956, the son of Donald and Nancy (Kessinger) Kissee. He was a 1974 graduate of Ozark High School. He attended Northeastern Oklahoma A&M for two years and graduated from Oklahoma State University in 1978. Keith was saved and joined First Baptist Church in Ozark at an early age.
Every person who came in contact with Keith was met with a story, a joke, or a shared memory. Keith's boisterous personality never met a stranger. Keith will be remembered by family and friends through shared stories and memorable moments.
He was "quite a character," said longtime friend Michael Maddix. "Anyone who met him remembered him," Maddix said. "Whether he was hosting a party or just attending a party, he was the life of any party."
Kissee, 66, moved back to his family's farm in his native Missouri within the past year, but returned to Richmond regularly. Before moving to Richmond in 1980, Kissee lived in Charlottesville, VA, where he worked for Worrell Land and Cattle Co. He eventually started his own business, KK Seedstock Consultants, managing sales and consulting for Limousin, Gelbvieh and Red Angus cattle businesses across the United States and Canada. Most recently, he has been involved with the Speckle Park breed of cattle and served on the board of directors for that breed association. 
During his travels for his cattle business, he began to appreciate and collect Works Progress Administration art. He was drawn to the subject matter in part because of stories of his family feeding those in need during the Great Depression, according to his friend Jack Blanton, a fellow art collector and retired vice president and community affairs officer for the Federal Reserve Bank of Richmond.
In 1994, Kissee acquired a home at the corner of Monument and Strawberry and began filling it with his 20th-century artwork — paintings and ceramics — that ultimately came to include more than 1,000 pieces.
Kissee served on many civic boards while living in Richmond as well as becoming deeply involved in the local arts community, donating pieces to various institutions, serving on boards, and hosting tours and charitable events. In 2017, he sold the house on Monument and moved to a penthouse apartment in the Prestwould, at Monroe Park, taking along a portion of his collection (and shipping the rest to his family's home in Missouri), and continuing to host events.
"Keith Kissee was a generous person who loved to share his collection of art with his friends, and he had many friends," said Ann F. Oppenhimer, founding president of the Folk Art Society of America. He opened his home to the Folk Art Society's house tour in 2001. "These paintings, depicting life of the 1920s and 1930s, reflected his love of cattle, farming, hard work and the American landscape of the Midwest, and this theme was a personal one, a part of who Keith was."
In 2015, in recognition of the 75th anniversary of the Virginia Museum of Fine Arts, he gave the museum works by Thomas Hart Benton and Daniel Ralph Celentano and, in 2017, he gifted the museum with the oil painting "Church Hill," by Martha Robinson Upshur, a museum official said.
Kissee financially supported a number of exhibitions at the museum, as well as the installation of Kehinde Wiley's sculpture, "Rumors of War." He was a member of the VMFA Foundation board of directors from 2010 to 2019 and was actively engaged with Canvas, a group of the museum's members. He was an active and engaged board member who enthusiastically served with his experience, wisdom and business sense accented with his love for art."
In 2010, dozens of works from his collection comprised "Seeds of the Past: The Keith Kissee Collection of American Art from the 1930s and 1940s" at Longwood University's Longwood Center for the Visual Arts. He later joined the LCVA advisory board and chaired the collections committee for the past two years.
"Keith was enthusiastic in his support of our organization," said Rachel Talent Ivers, LCVA's executive director. "His sound guidance was matched by his dedication. On a personal note, I cannot think of a single conversation that was not marked by his sharp wit and laughter. I can still hear him say, 'Let's do this,' a common manner of closing out planning discussions."
When it came to projects or parties or simply collecting art, Kissee "did not know how to do anything small," said his friend Blanton. Besides their mutual love of art, Kissee and Blanton shared rural upbringings — Kissee grew up in Ozark, Missouri, in the southwest corner of the state, and Blanton in Cumberland County, west of Richmond — so they spoke the same "language."
"He had many different circles of friend," Maddix said. "Everybody seemed to know Keith in some realm."
Despite his art endeavors and travels across North America, he might have been known more widely for the Christmas Cadillac — a 1966 Cadillac that he parked at the corner of Monument and Strawberry every Christmas and outfitted with colorful lights, stuffed animals and assorted other holiday decorations. One year, he decorated the car with eight flying reindeer that looked like they were taking flight into nearby trees. The whimsical spectacle became a must-see stop on tours of area Christmas lights.
"Everybody knows that Santa drives from the North Pole, turns west off Strawberry Street and heads down Monument towards the West End," Kissee said in an interview in the Richmond Times-Dispatch in 2016, the last year of the Christmas Cadillac as he was selling his home and about to move to the Prestwould. "Everybody knows that, don't you?"
In a December 2019 story in Style Weekly, Kissee joked that as significant as his art collection was, he would always be known for the holiday car. "I could find the cure for cancer tomorrow," he said in the story, "and my gravestone would still say, 'He had the Christmas Cadillac.'"
Survivors include: His father, Donald Kissee; his sister, Karol Sullivan and husband Terry of Ozark; a nephew Andrew Sullivan and wife Emily of Nashville; a niece Elizabeth Sullivan of Oklahoma City; other relatives, and many friends. His mother, Nancy Kissee, preceded him in death.
A funeral was held in Ozark on September 26. A memorial service will be held in Richmond at a later date.
Memorial donations may be made to the charity of the donor's choice.