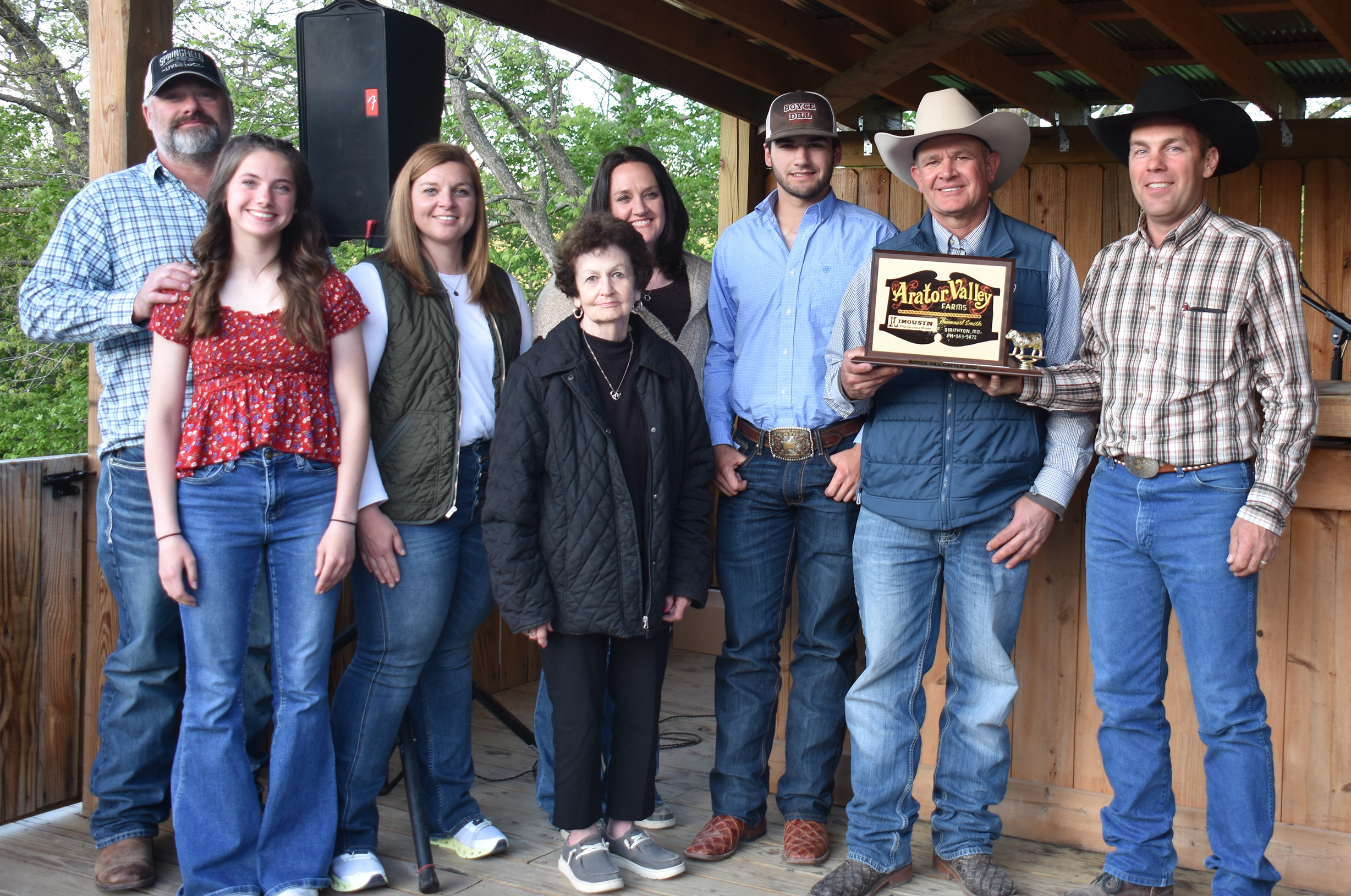 Boyce-Dill Cattle Receives the 2023 "Arator Valley Promoter of the Year" Award
The Missouri Limousin Breeders Association (MLBA) presented the 2023 Limousin "Promoter of the Year" award to Boyce-Dill Cattle of Marshfield, Missouri. They were recognized at the MLBA annual meeting on April 29, 2023, at the Sand Springs Resort in Lebanon, Missouri.
Tom and Rosalie Smith of Smithton, Missouri, established the "Promoter of the Year" award to recognize breeders who actively participate in promoting Limousin genetics. Tom and Rosalie were icons in the breed and were honored throughout their lifetime for their outstanding achievement, both in the association as well as at sales and in the show ring.
Shari, Brent, Jake, Lisa, Jackson and Ellie take great pride in producing performance cattle as well as high quality show animals. Raising Limousin cattle since 1982, Brent and his family demonstrate a passion for the Limousin breed and have brought interest from other producers who recognize the outstanding quality they sought to raise.
Congratulations to Boyce-Dill Cattle for their well-deserved recognition and award!